Focus
Fall fashion: lool reveals its new collection
lool eyewear, the group's technical branch, is born with the ambition to offer timeless frames with future-forward, innovative design, and the new Tectonic collection is no exception. Get ready to discover this new range of astonishing models.
Partenariat
New collection for lool Eyewear

A signature style
Once again, lool is keeping things light in the eyewear sector. The brand was created with an objective in mind: getting back to basics by focusing on comfort, technology, and design.
By remaining faithful to all these elements, the label has managed to create a range of surprising frames that are resistant, effective, and refined.
These long-lasting models are the result of different trade secrets, including technical details that have impressed eyewear enthusiasts. Their signature features include the renowned screwless hinges and the incredibly light weight (each model is never more than four grams). This feat owes a lot to the architecture-inspired team who craft their eyewear like buildings with a design-first approach. This vision, which combines both precision and complexity, is felt in each one of lool's creations and, naturally, in the new fall/winter 2023 collection.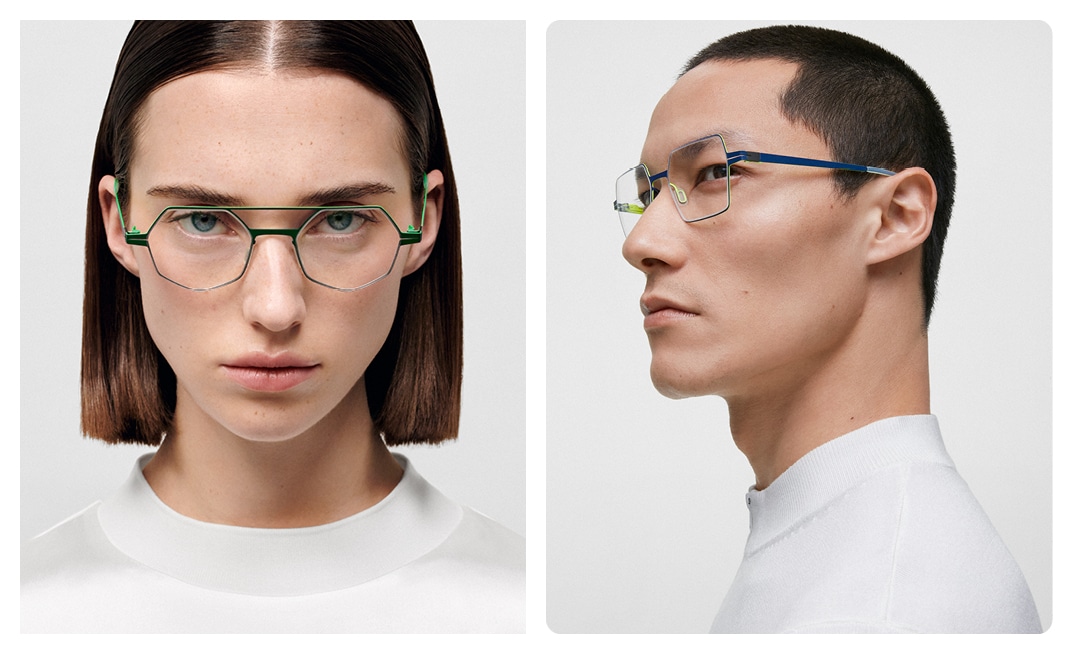 Inspired by contemporary art
The latest extension of the Tectonic range, presented exclusively to celebrate the start of fall, is structured around six new pairs. This innovative ensemble is driven by one objective: to show that minimalist does not mean boring. This state of mind has already taken root in fashion, gastronomy, design, and even contemporary art. This desire to express the very essence of objects through art is the backbone of the lool philosophy. Once again, the brand has playfully revisited shapes and colors to build its new collection, and the result is original designs transformed into "works of art for all the senses".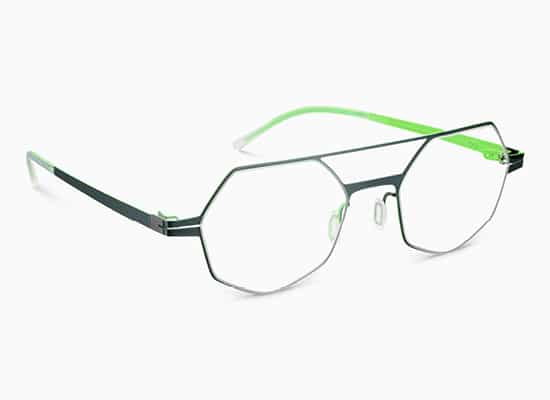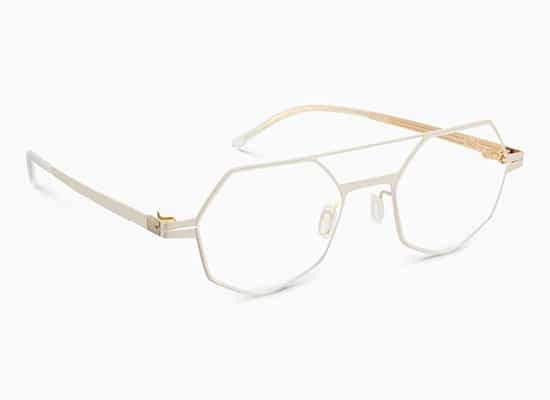 The IONIC DBYW is a square model boasting a contrasting combination of midnight blue and flamboyant yellow.
METRO DGGR must be one of the most memorable, featuring a unique hexagonal shape, a bridge, and graded shades of green.
Meanwhile, MOUNT BKOG and MINER BRPT are two models with bold curves and understated colors.
These classic, timeless models offer more graphic shades of orange and teal on the inner temples.
Next, with the MASS DBSK model, the company has opted for more rounded lines. This style is in keeping with the brand's concept of offering eyewear to match any look, any face and, above all, any individual identity. This theme continues with the final, SPAN FUWH. This model stands out with a more "feminine" design. Its shape shifts between square and butterfly frames, combined with a deep red enhanced by a perfectly neutral silver-gray.
In a word, these six pairs each have highly distinct details while sharing certain similarities. True to lool's artistic aesthetic, they are naturally ultra-light, blending seamlessly into the face, and designed to last. Try them once and you'll be hooked for years to come.
Available here.

Rewritted by Alexander Uff