Focus
8 pairs of glasses for gifting on Mother's Day
Mother's Day will soon be upon us in France – and every year, we ask ourselves the same question… what gift to get her? If you fancy doing something different, you could go always down the route of things eyewear-related, with an accessory she could really use at this time of year. Take a look at our selection of gifts to make moms happy, whether they are into fashion, making a statement, or saving the planet.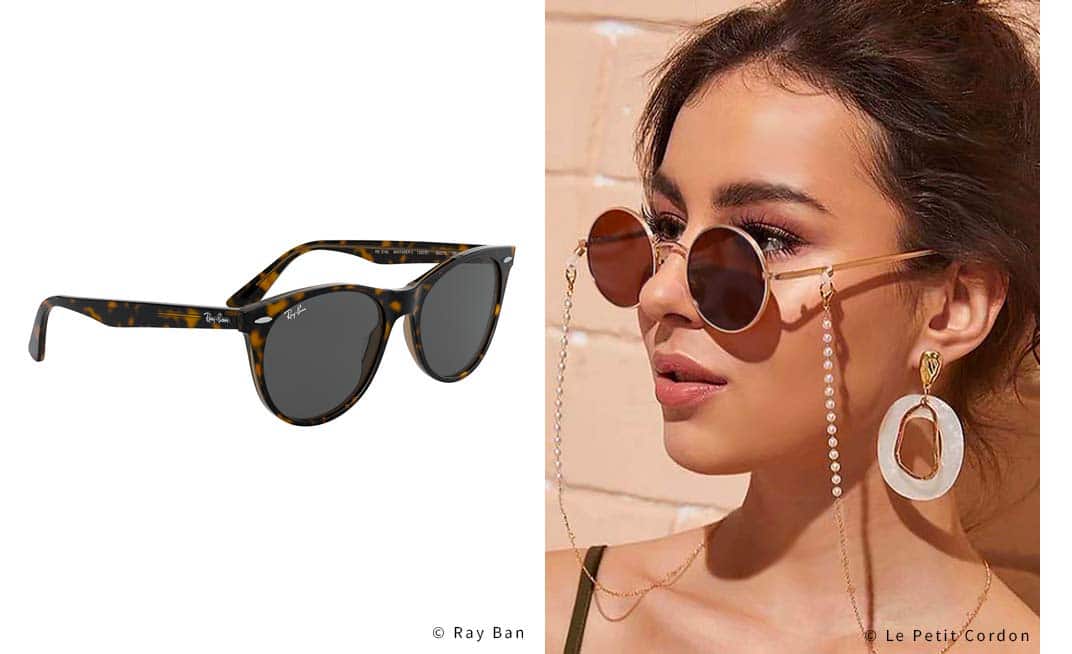 For the cool mom: a glasses chain from Le Petit Cordon
Long shunned and relegated to the back room of any opticians, the glasses chain is finally making its way back into our lives, with the conventional cord having been transformed into an on-trend accessory to add a little extra to eyewear and outfits alike. Ideal for any audacious mom who likes to be at the forefront of fashion, this jewelry-like design adorned with pearly beads and gold-tone details could jazz up any of her favorite frames.
Available here.
For moms who like to keep things classic: Ray-Ban Wayfarer
If your mom swears by fashion essentials like white T-shirts, a beautifully cut blazer and the perfect pair of jeans, then she also needs this pair of iconic Ray-Ban glasses in her life. Their timeless design is a must for those who know great frames when they see them. Yet, these classics have evolved over the years, with various options now available – this modern, slimline brown tortoiseshell style among them; a must-have basic!
Available here.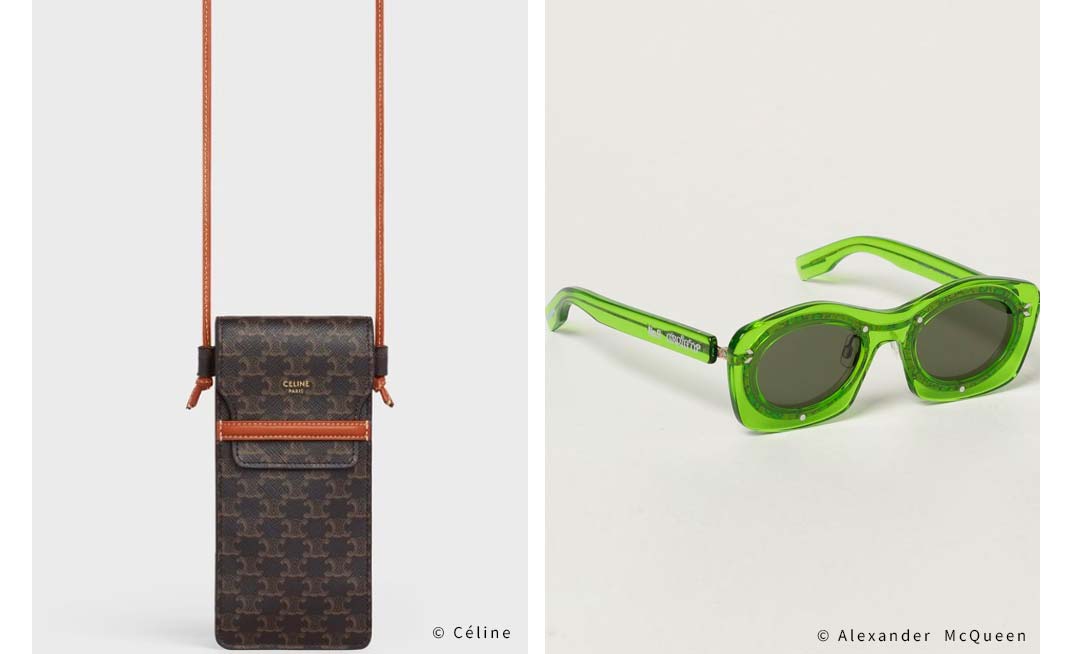 For the uber-organized mom: a sunglasses pouch from Céline
If your mom has a planner and a calendar, alongside endless post-its and believes that everything has its place, then this bag is made for her. Boring old sunglasses cases are well and truly out – these pieces of kit are now fashion accessories and it-bags in their own right. The Céline brand's chic-as-can-be sunglasses pouch here features its cultish Triomphe motif. Consider it the perfect storage solution and help make sure your mom is never without her go-to glasses.
Available here.
For the artistic mom: Solaire by McQ Alexander McQueen
When you were small, your mom had you looking around museums, took you to see shows at the theatre and even let you stay up to finish a movie now and then… and if this passion for the arts is reflected in her look, then an arty pair of frames should make her day. This apple green pair is right on trend for spring/summer 2022, embellished with a white, pink and bottle green speckled effect; a Pollock-worthy splash of color ensuring these glasses will be cherished for time to come.
Available here.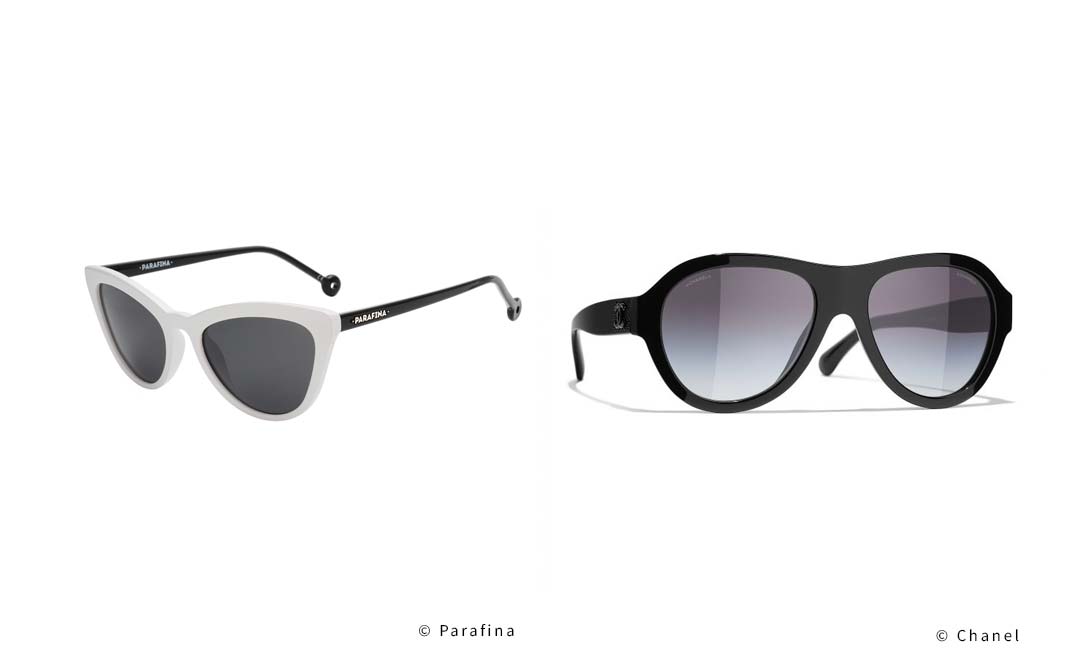 For the eco-minded mom: Colina by Parafina
Making short trips by bike, sorting the recycling out, reducing her consumption of animal protein, buying seasonal fruit and vegetables from the local market… does your mom make reducing her carbon footprint a point of honor every day? It might make choosing the perfect gift every year that bit harder, but fortunately, the eyewear world is also committed to saving the planet and taking steps to reduce its environmental impact. The Parafina brand, for example, creates its modern and eco-friendly eyewear from 100% recycled plastic. Proof that you can celebrate your mum in style and in keeping with what makes her happy.
Available here.
For the style-conscious mom: Chanel's Pilot sunglasses
Luxury fashion house Chanel embodies French elegance to perfection. And if you mom's sense of style is the envy of the world as well, then she needs some fitting frames. This elegant and timeless pair would make the ideal gift. Their aviator style, not to mention the rhinestones, classic black and iconic interlocking CC logo, would work with any outfit, from the everyday to the à la mode.
Available here.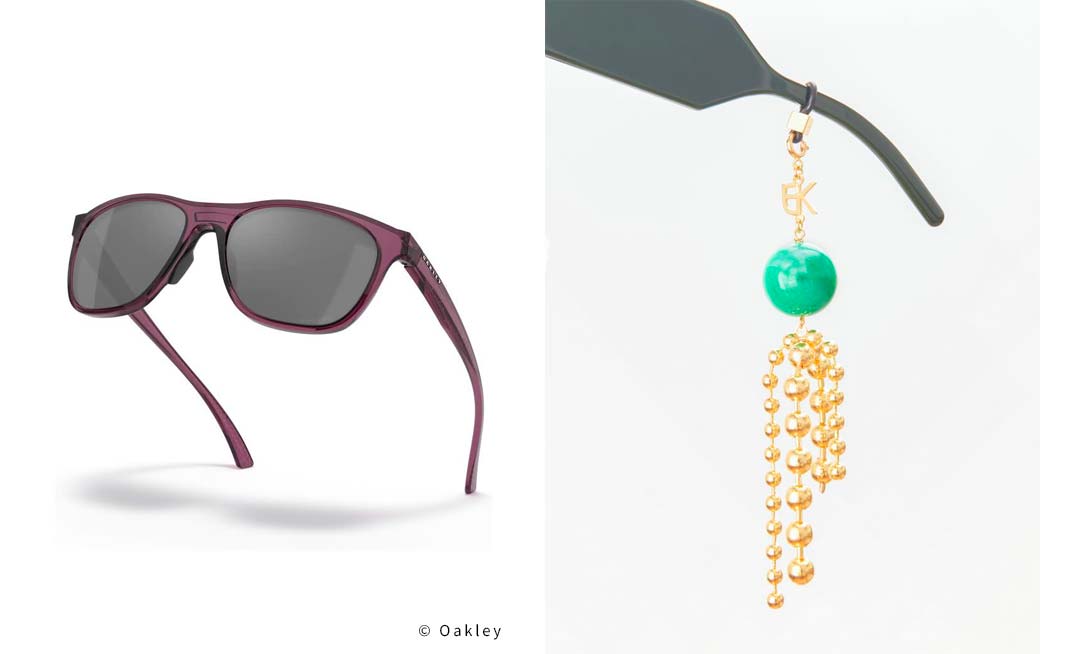 For the unconventional mom: Emmanuel Khan's temple jewelry
There is nothing like an unusual accessory to help you stand out from the crowd. If your mom likes to break the rules and reinvent her look on an almost daily basis, why not gift her a unique piece of jewelry? This hybrid between a glasses chain and an earring should be just quirky enough. A great combination and a real conversation piece, too.
Available here.
For the sporty mum: Oakley's Leadline
Super active and adventurous to boot, your mom needs glasses that can keep up with her many sporting activities. These sporty and practical shades could be worn for climbing mountains, hiking for miles, or even competing against the riders in the Tour de France – in style, as well. With curved lenses to protect the eyes, the ultra-light frames also allow for real freedom of movement. As a gift, we think they definitely deserve a spot on the winners' podium.
Available here.
Written by Eleanor Fullalove