Culture lunettes
Iconic Eyewear in Pop Music: 5 Famous Pairs of Glasses That Shaped the Looks of Music Legends
From the 1950s right up to today, some iconic pairs of glasses have shaped the looks of the world's best-known pop music stars. The right glasses can make or break a look, and that's doubly important when you're on-stage in front of thousands. From Buddy Holly to Rihanna, via John Lennon, Elton John and Michael Jackson, discover five pairs of famous frames, beloved of generations of music fans, that helped these pop music icons cement their place in history.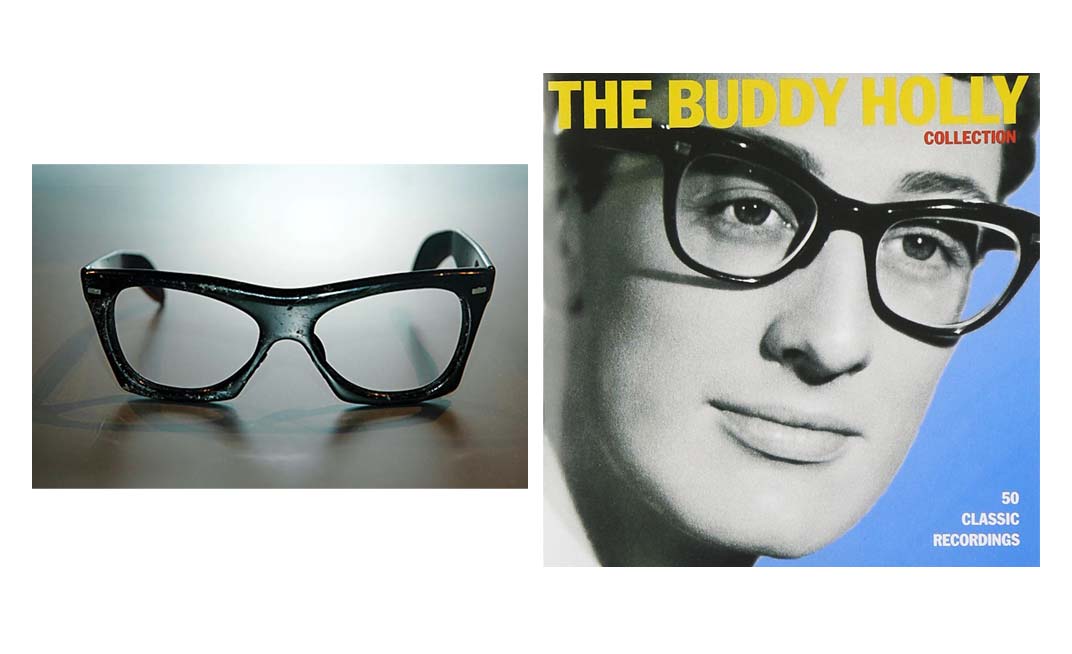 In just 18 months in the late 1950s, Buddy Holly became one of the biggest pop stars the world had seen. His heavy horn-rimmed frames were as famous as he was, and those large, slightly squared frames now recall late 1050s rock n roll music. Holly was severely myopic and tried contact lenses as a teen, but the early rigid lenses were too uncomfortable and he soon went back to glasses. When he found fame as a musician, his glasses became part of his look, and he was one of the first big stars to wear them on-stage — he was so short-sighted, he would not have been able to perform otherwise. A pair of his original frames is on display at the Buddy Holly Center in his hometown of Lubbock, Texas.

John Lennon glasses
One of the most iconic eyewear styles in the world, John Lennon's round, wire-framed glasses with tinted lenses become synonymous with his shaggy haircut and 1970s hippy style. Lennon began wearing glasses for shortsightedness in the mid-1960s, and chose a frame shape reportedly inspired by Gandhi's early 1900s Windsor glasses. Still considered a fashion statement decades later, Lennon's granny glasses with small, round lenses have been endlessly copied, adopted by fans the world over and are seen as a symbol of individuality and creativity.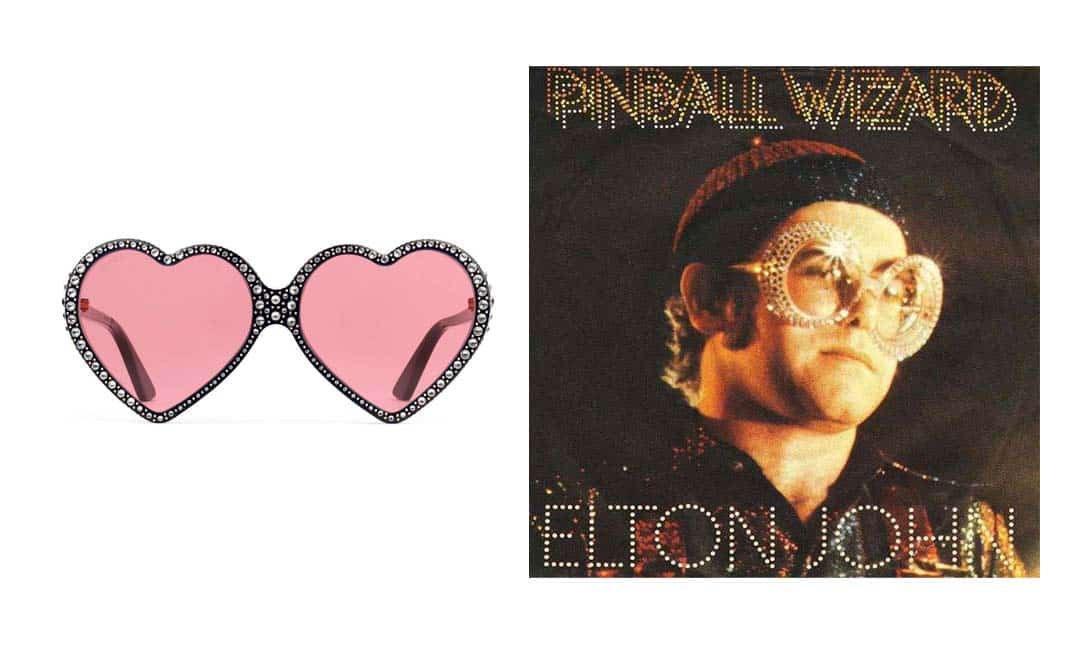 Elton John's glasses
The embodiment of his flamboyant stage persona, Elton John's penchant for the most extraordinary frames he could find became his unique style signature, on-stage and off. Known for oversized frames with plenty of rhinestones and bright colors, he has worn everything from palm-tree novelty glasses, to heart-shaped rhinestone frames specially made by Gucci. He launched his own eyewear line, Elton John Eyewear in North America in 2021, and vintage glasses like the ones he has worn on-stage during a career spanning over 50 years are now highly sought-after and continue to inspire new generations of fans.

Michael Jackson aviator sunglasses
Michael Jackson's aviator sunglasses became an integral part of his style in the early Eighties. First designed for US fighter pilots during World War II, these classic sunglasses went mainstream in the late 1970s and inspired Jackson's military look a few years later. Designed in 1939 the Ray-Ban Aviator was The King of Pop's frame of choice, with dark or mirror lenses to combat on-stage glare from the spotlights, as befitted the biggest star of his time. He also wore Ray-Ban Wayfarers later in his career.


Rihanna has experimented with various eyewear styles to match her fashion-forward look, but Nineties retro, Matrix-inspired 'tiny'-framed sunglasses became her calling card in the late 2010s. Narrow, rectangular lenses and bold styling combine in styles like Stella McCartney's Rectangular Slim, and Linda Farrow's Dania, making a statement rather than framing the face, as the Barbadian superstar places form over function to spectacular effect.
Written by Kate Matthams Spencer