Focus
Nathalie Blanc presents BiopicMania
For the start of fall and the 2023 edition of the unmissable Silmo show in Paris, the French luxury eyewear brand revealed an exciting new range focused on biopics. The line-up features daring shapes, technical prowess, offbeat new colors on iconic models, and above all a journey to the heart of the 1970s.
Nothing short of a trip back through time, with two themes showcased and celebrated: an immersive, cinematic adventure and a musical journey. Intrigued? Read on to discover the secrets of this surprising campaign.
Partenariat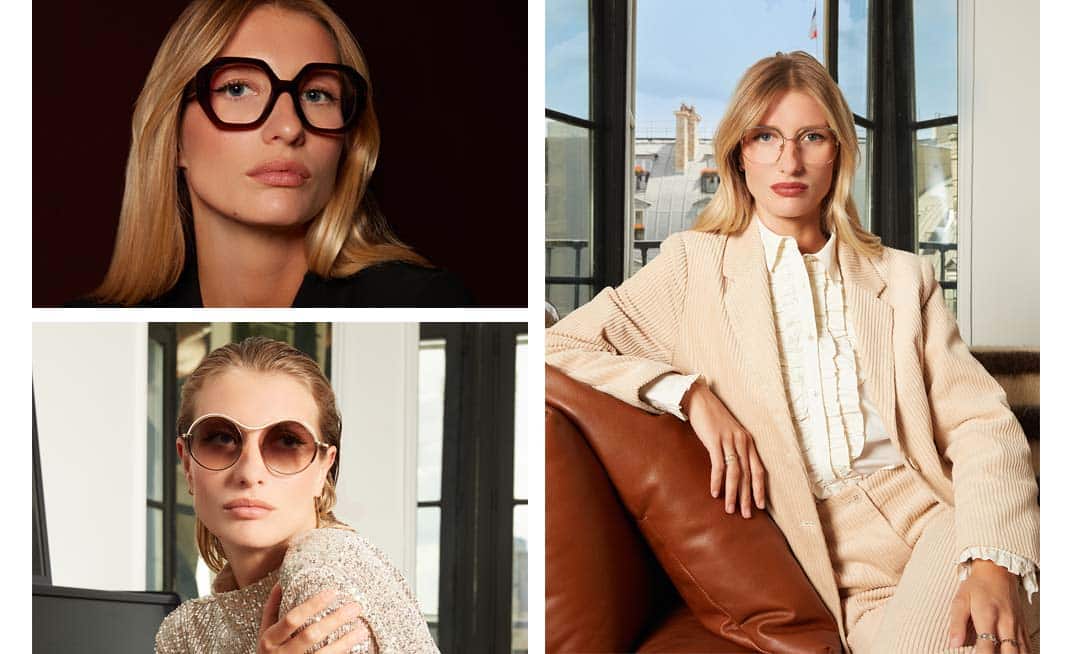 An ode to women
Nathalie Blanc is a designer inspired by multiple influences. These include the 1970s, a pivotal period when the worlds of art, fashion, music, and design were in overdrive.
This decade was also associated with freedom, particularly for women. This symbol resonated with the former optician, inspiring her to use this new collection to pay tribute to the women who fought for their – and therefore our – rights. Thanks to their courage and determination, they became true icons whose names we still remember today.
The pairs in the new range are therefore imbued with the influence of Simone Veil, Linda Carter, and Janis Joplin. These women each have different backgrounds, of course, but they have all shaken things up, left their mark on history – and now on eyewear.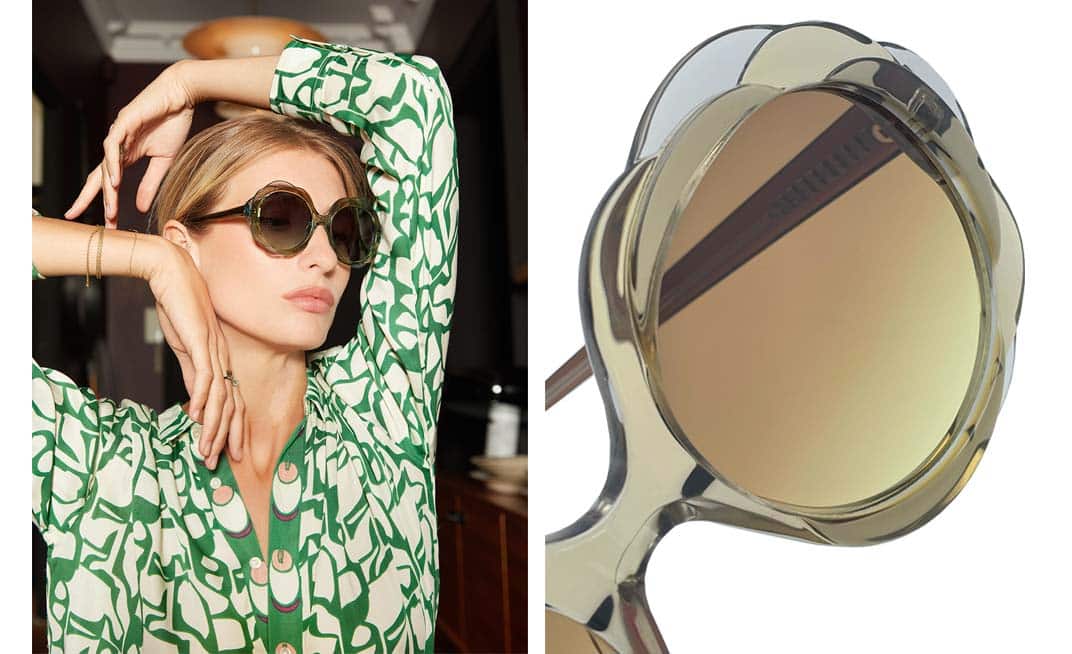 A musical journey
Staying true to her love of design, Nathalie Blanc offers desirable frames with controlled curves. First up, the flower-shaped Camélia pays homage to one of the finest artists of a generation and a major Flower Power figure: Janis Joplin. This technically intricate gem is composed of three acetate layers, bringing the glasses to life with each petal in a different color.
Céline is next up – staying in tune with the musical escapade theme. The model is named after the famous Quebecer singer, the designer's absolute idol. All the codes of the highly exclusive VIP Divas' club are celebrated. With its oversized shape, low temples, and gold aesthetic, this model perfectly embodies Céline Dion's charisma. Lastly in this theme, the range revisits the Suzanne model in a new version christened the Melody. A frame specially designed for jazz singer Melody Gardot, which you can adopt to become your own suave-voiced femme fatale.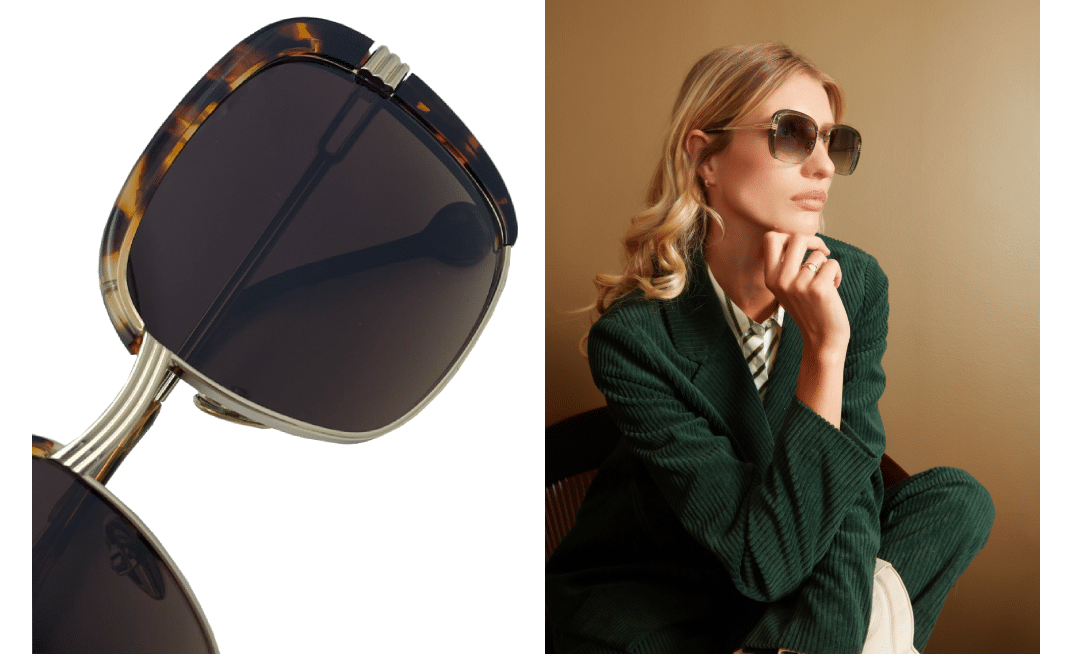 An immersive, cinematic adventure
The Ségolène model introduces the range's second theme. Despite its name, these glasses do not pay tribute to French politician Ségolène Royal, but rather to pop-culture icon Wonder Woman. Inspired by Linda Carter, who played the superheroine during the 1970s, the brand has successfully created a signature piece incorporating her iconic traits, including the inverted bridge and the upper rim detailing. In short, a heroic identity in eyewear form.
Jojo is another model in this eyewear range. For this piece, the designer paid tribute to Simone Veil, a leading political figure who left her mark on modern history and the fight for women's rights by championing a law decriminalizing abortion in France. The result is a classic pair with offbeat, rock'n'roll, subversive tones.
For those looking specifically for sunglasses, the brand offers a daring, feminine version of Top Gun with Margaux. The iconic aviator shape is glamorized to perfection and twisted with inserts or lacquer. Ideal for tailoring your look to your mood before you take to the skies. To finish on a high note, indulge in Adra. Inspired by successful Netflix show The Serpent, this features the essence of 1970s spirit with an unusual frame, gold detailing, and imposing tinted lenses. The perfect way to immerse yourself in Nathalie Blanc's creative world and favorite era.
All these models will be available in late September, as well as at Silmo 2023.
Available here.
Rewritted by Alexander Uff