Trends
Stunning Eyewear on the Runways
With Paris Fashion Week for the fall/winter 2020-2021 women's ready-to-wear collections ending March 3, now's our chance to look back at the most impressive eyewear to grace the catwalks in Paris, New York and Milan…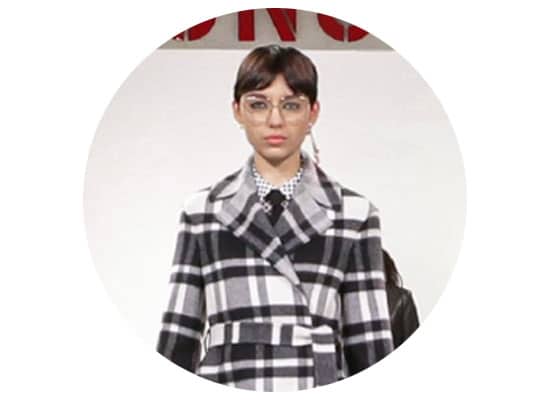 Transparent glasses at Dior
The first element to make an impact at the Dior fall-winter 2020-2021 show was the decor, designed by creative director Maria Grazia Chiuri and the Claire Fontaine collective. The venue in the Jardin des Tuileries was decked out with impactful words and slogans in giant luminous letters, recalling her feminist agenda. Accompanying them were some school girl silhouettes, not to mention some enormous transparent glasses.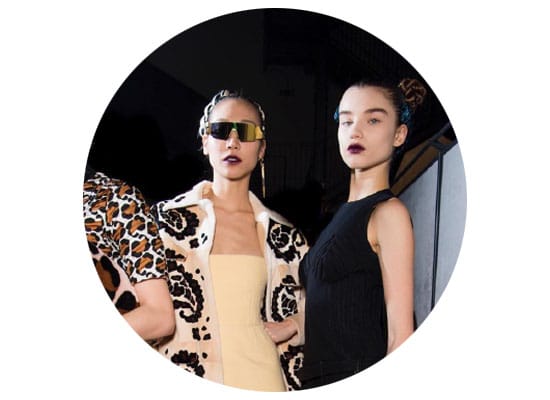 Mask glasses at Fendi
The luxurious color palette and prints presented by Fendi as part of its fall-winter 2020-2021 show were complemented by futuristic mask sunglasses with gold mirror lenses. We could well imagine wearing them come ski season, fall 2021.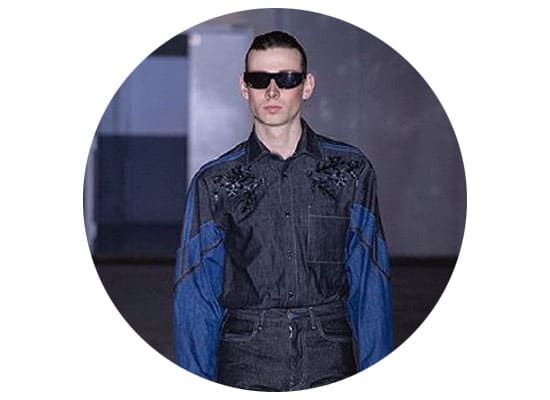 Matrix glasses at Koché
The Koché show took place at the end of February in an apocalyptic atmosphere created within the enormous AccorHotels Arena. Colorful, streetwear inspired clothing with couture details was accessorized with the kind of glasses that wouldn't look out of place in the Matrix.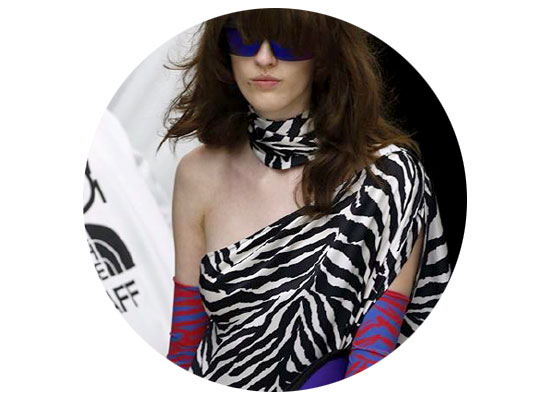 Ski-inspired glasses at Maison Margiela
Among the eye-catching collaborations that made their appearance in the Maison Margiela AW20 show were two-tone down jackets produced in partnership with The North Face, as well as eyewear designed with help from Mykita.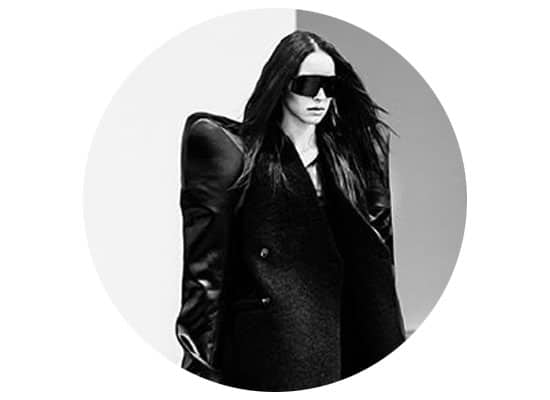 Glasses from another dimension at Rick Owens
Models in the Rick Owens show on February 27 revealed an impressive gothic look. Think coats with exaggerated shoulders, raven hair, platform boots and puffer capes, interspersed with sunglasses that looked as if they might've come from another dimension.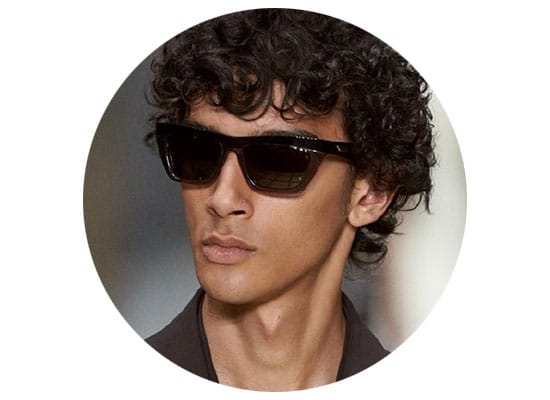 Yellow glasses at Bottega Veneta
The Italian fashion house knows how to generate buzz… just take its Pouch bags and quilted mules, for example. But it was the glasses in its latest show that really caught the public imagination, including round yellow, as well as more triangular styles, square and butterfly shaped designs for men and for women.
Jeweled glasses at Christian Cowan
The glamorous mini dresses in the Christian Gowan show in New York were almost upstaged by the sunglasses. Adorned with glittering gems and shimmering gold, the eyewear made the (evening) looks on their own. Some of the frames were produced in collaboration with Australian brand Le Specs.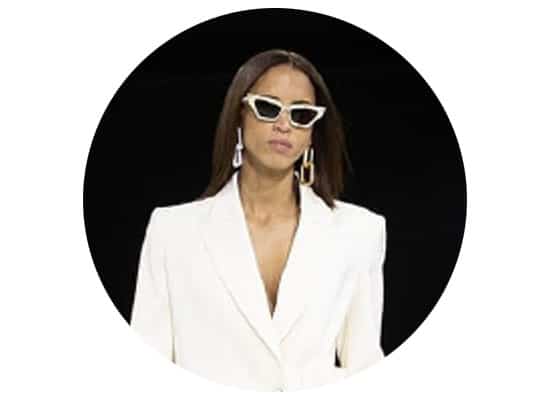 Butterfly glasses at Off-White
Off-White has a knack for predicting future trends. Embracing black and white suits, houndstooth check, asymmetric sleeves and reworked butterfly glasses, its latest collection for fall-winter 2020-2021 was modelled by Yolanda Hadid (mother of models Gigi and Bella), among others.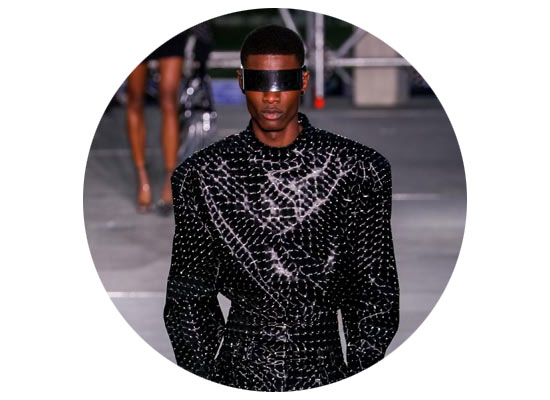 Oversize glasses at Balmain
Want to get noticed? Balmain can help, thanks to the striking red and black blazer, equestrian print ensemble, shimmering colors, shiny thigh high boots and leather trousers, part of its bourgeois and sexy look for fall-winter 2020-2021. Don't forget the oversize glasses with black or colored frames for an edgy finishing touch.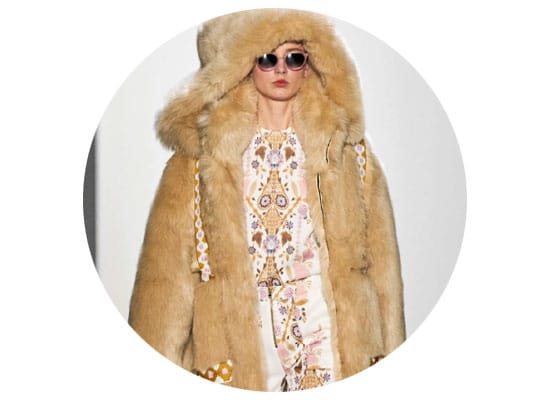 Romantic glasses at Cynthia Rowley
The American designer showed an autumn-winter 2020-2021 collection featuring floral dresses and 70s coats, alongside suitably retro pink and white frames and red tinted lenses for added romance.
Written by Eleanor Fullalove