Trends
Key fashion trends to follow in 2020
The world of eyewear is  closely connected to catwalk trends and among the fashions emerging this year are those inspired by decades past (tie-dye and 90s), safe bets (blue), bold prints (polka dots) and natural materials (hemp, seashell). Here we run through the clothes and accessories you should be wearing this summer (and beyond), sunglasses and spectacles included.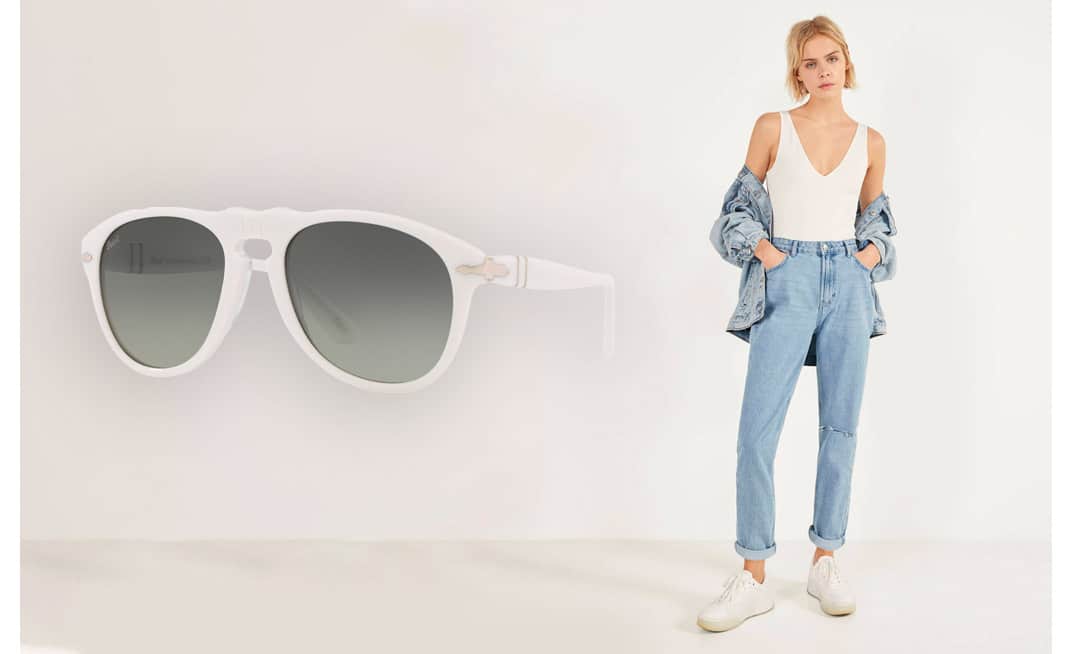 Nineties
Given its many comebacks, you'd be forgiven for thinking the Nineties would have fallen out of fashion by now, but its influence will be everywhere this spring/summer. From crop tops to corset tops, floral dresses to snow wash jeans, via leather blazers and clodhoppers, 90s "normcore" is still proving immensely popular, just like the 00s. In terms of luxury and designer labels, Givenchy, Off-White, Acne and Alexander Wang have all produced pieces inspired by the Nirvana years. But fast fashion brands like Bershka, & Other Stories and Zara are also brimming with 90s styles. Want to get the look without going all-out grunge? Try the white sunglasses inspired by Kurt Cobain from the Persol and A.P.C. collaboration.
White sunglasses, A.P.C x Persol, €255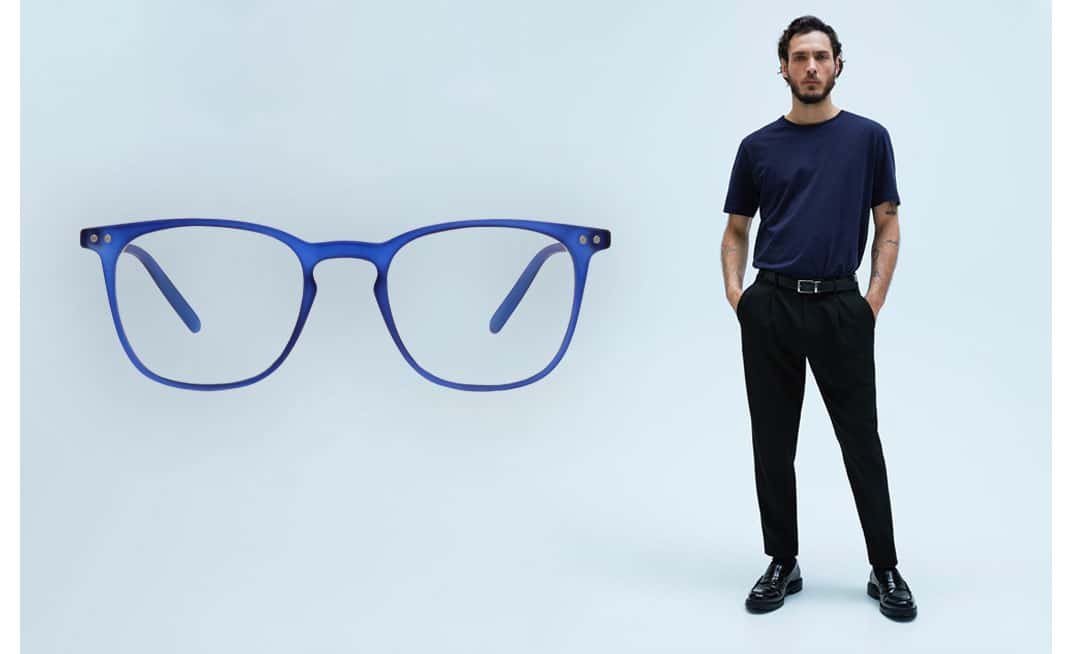 Pantone blue
Pantone has chosen "Classic Blue" as its color of the year, so you can bet it'll be everywhere in the coming months, spanning the worlds of fashion and design. The shade conveys reassurance and connection, reflecting the need for stability in an uncertain world. So, as well as being bang up to date, wearing blue glasses could actually help inspire confidence in the people around you.
Anti-blue light glasses, Générale d'Optique, €35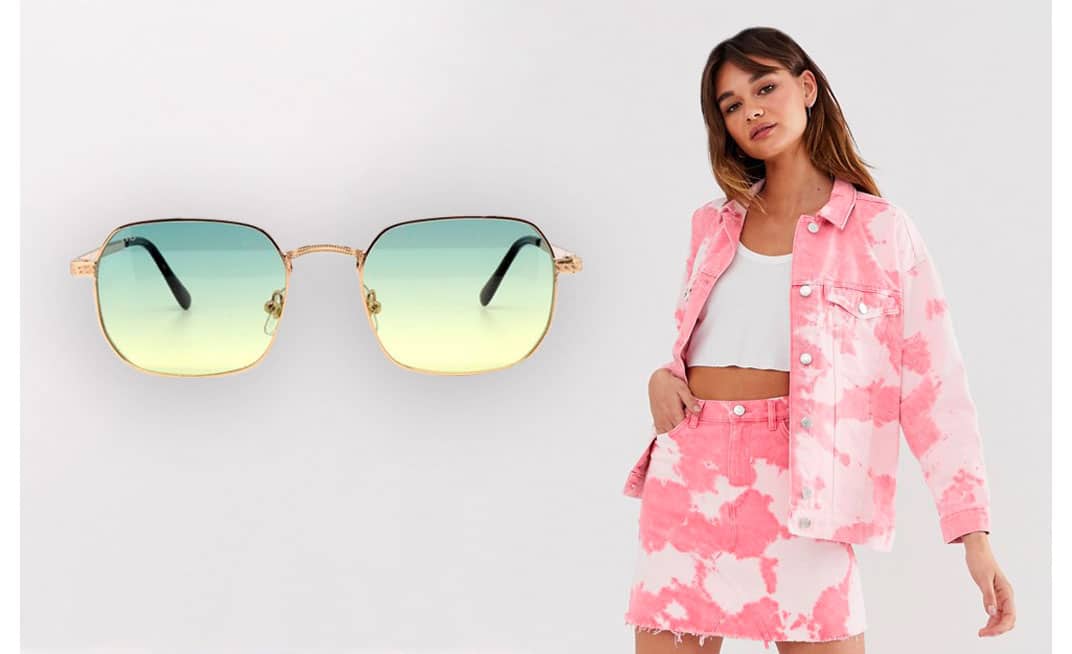 Tie-dye
Synonymous with  cool nonchalance and the DIY aesthetic, tie-dye is reminiscent of the hippie era. It basically involves resist-dyeing clothes to produce patterns on the fabrics for psychedelic effect. This year, tie-dye has been harnessed by both luxury labels (Dior, Versace) and more accessible brands like Monki, Urban Outfitters and Asos. When shopping for spectacles, we think stylish gradient lenses make an excellent alternative to tie-dye print frames.
Anne tie dye glasses, Iyu Design, €39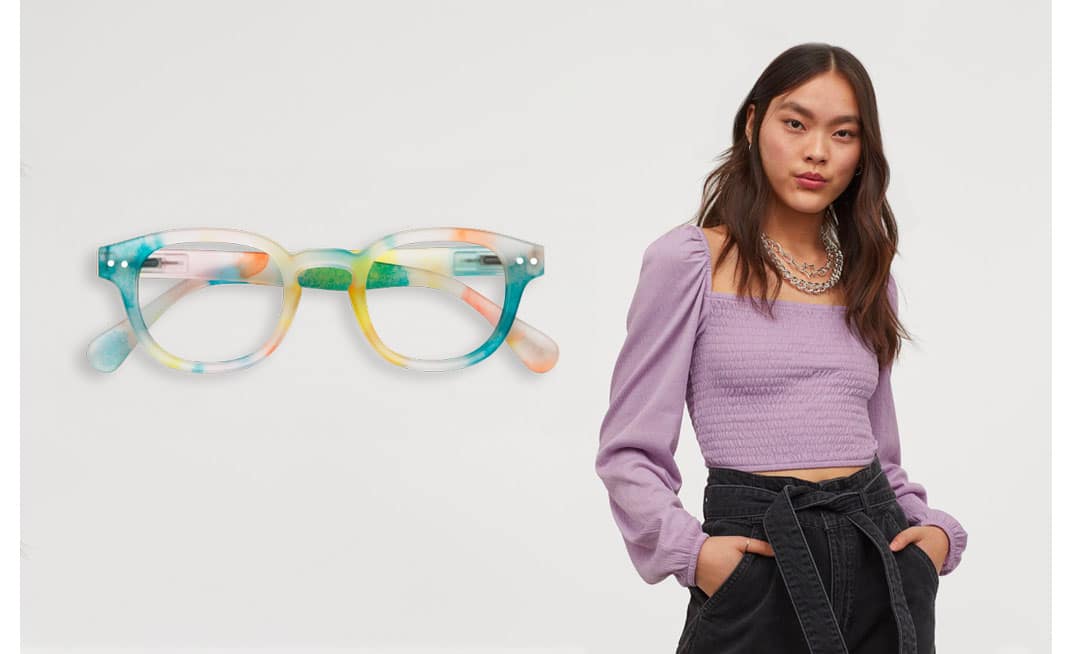 Pastel colors
Soften any outfit in an instant by incorporating pastel colored clothing and accessories. Perfect for spring and summer, shades like soft green, mauve, light yellow, candy pink and sky blue only stand out even more against tanned skin. Retailers such as H&M and Nasty Gal have plenty of pastel pieces to choose from and with warmer weather on the way, now is the time to refresh your wardrobe! As Izipizi proves with its mixed pastel color glasses, any color goes in terms of frames.
Pastel color glasses, Izipizi, €30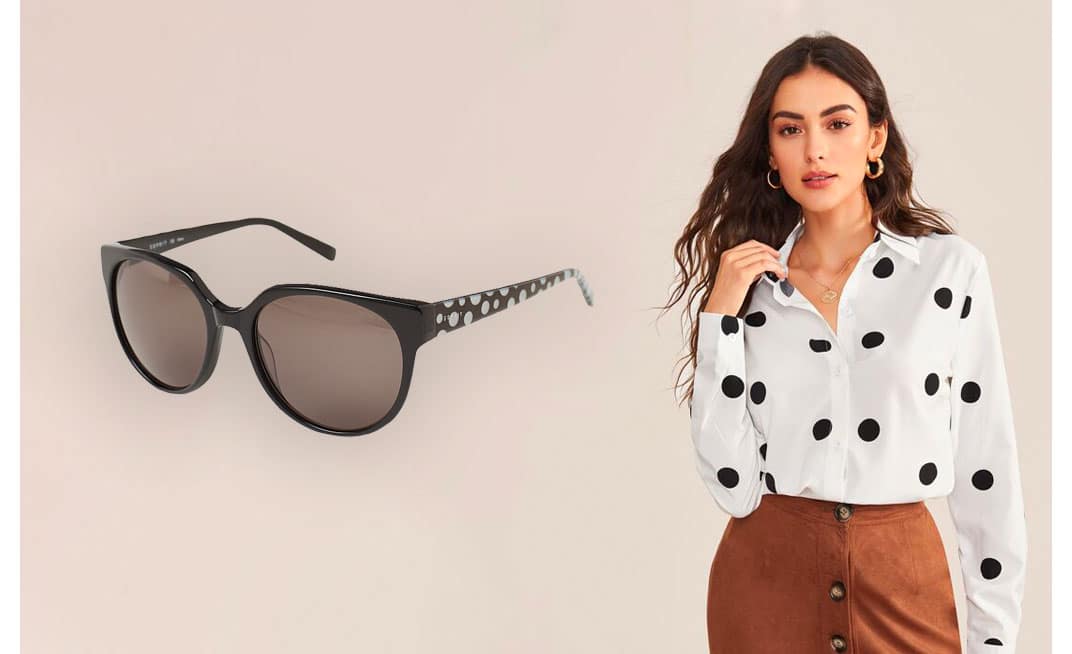 Polka dots
As seen at Dolce & Gabbana, Maison Margiela and Balmain recently, polka dots large and small manage to look both 50s Rockabilly and decidedly modern. Worn by women, the printed frames call to mind pin-up style, while glasses adorned with polka dots add character to any man bold enough to embrace them.
Polka dot sunglasses, Esprit, €59.99 (sale price)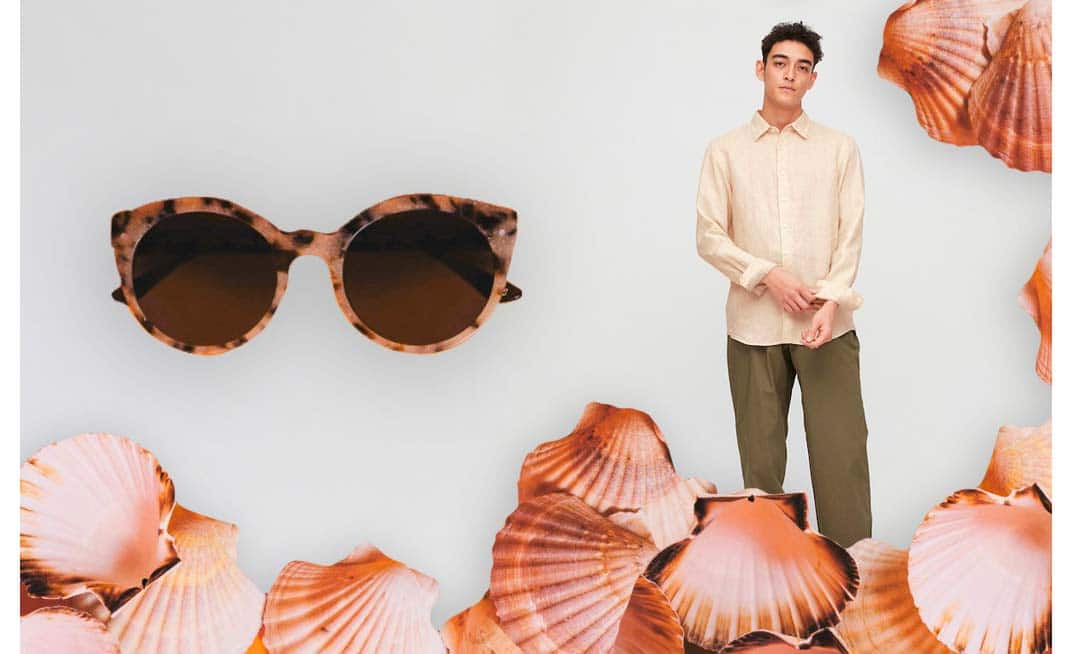 Natural materials
More and more of us are prioritizing environmentally friendly materials in an effort to help save the planet. Natural fibers like linen and hemp are totally in keeping with the trend towards the eco-responsible while creating a relaxed look. You'll find linen T-shirts at Dior and shirts made from the same material at Uniqlo. There are even sustainable options out there for glasses, including hemp frames from Hemp Eyewear and frames by Friendly Frenchy  made from Cancale oyster shells and scallop shells!
Scallop shell glasses, Friendly Frenchy, €250