Glasses culture
The stars and their glasses: 5 unexpected stories
Can you imagine Anna Wintour without her dark glasses? Celebrities' glasses are more than just an accessory: they are part of the legend. Beneath the public image, some stars are linked to their eyewear through touching and sometimes totally unexpected stories.
In 2018, Karl Lagerfeld sent shockwaves through the fashion world and not with one of his fashion collections. Instead, he simply went out in public without his legendary sunglasses. Elton John is also known for his extravagant eyewear, booking whole hotel rooms just for his frames while travelling. At the same time, reading glasses, which were long considered embarrassing, have become objects of desire thanks to Hollywood stars like Steve McQueen whose famous Persols became a cult classic. Celebrities' glasses often have a story to tell…
Legendary glasses that hide a secret…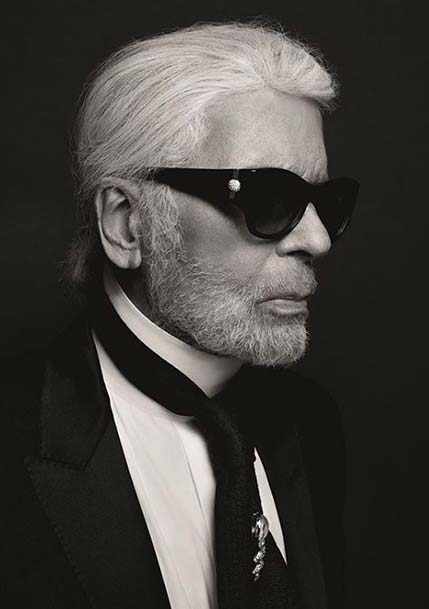 Karl Lagerfeld's smoke and mirrors
When one thinks of the king of fashion, it's his suit, the bow in his hair, his rings and the legendary sunglasses he is never seen without that one thinks of first. But Karl Lagerfeld hasn't always worn sunglasses, and hardly ever at the beginning of his career. But the accessory quickly became his signature and a key part of the character he created. Renowned for his wit, the prize for the most original quote about glasses surely goes to him: "for me, dark glasses are like eyeshadow. Through them, the world is more beautiful and everyone looks 10 years younger" he said to Le Monde in 2010. Two years later, the couturier changed his discourse, telling Marie Claire "when I was very young, I got hit in the face by a glass of whiskey by accident. It hadn't been thrown at me on purpose, but if I hadn't been wearing glasses I could have lost an eye. So now I never leave the house without my legendary glasses". He also once told Le Monde scathingly "short-sighted people look like little dogs and I don't want people to see that in me". You can choose your favorite quote.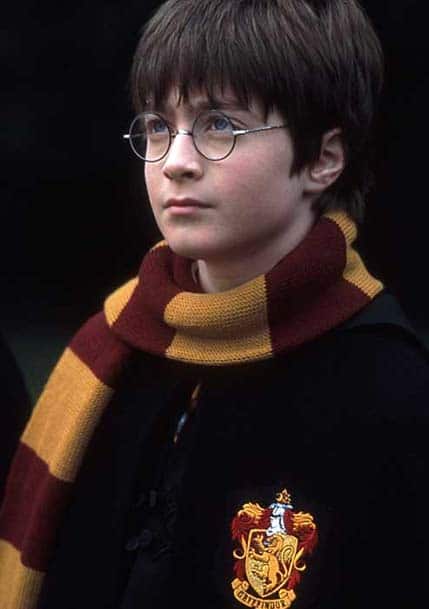 Daniel Radcliffe hated Harry Potter's glasses
160 was the number of pairs of round spectacles that Daniel Radcliffe went through while filming the Harry Potter saga. Since the films, the actor has been quite vocal about the accessory: not wanting to be linked to the world's most famous wizard, he told MTV in 2014 that when it came to choosing his own eyewear '"it's gonna be contacts or like triangular glasses or something just to really put some distance". He certainly went through a lot with his glasses while shooting the films, and it wasn't always magical, even discovering at one point that he was allergic to them. "These two rings of whiteheads and spots had come up around my eyes," he told The Sun. "It took us a week to realise it was actually the glasses." Made from nickel at the time, they had to be replaced with something hypoallergenic. One other detail has not escaped fans of the saga: Harry Potter is meant to have green eyes but on screen, his eyes are blue. The reason for this is again thanks to an allergy: Daniel Radcliffe wasn't able to wear the green contact lenses and so had to take them off.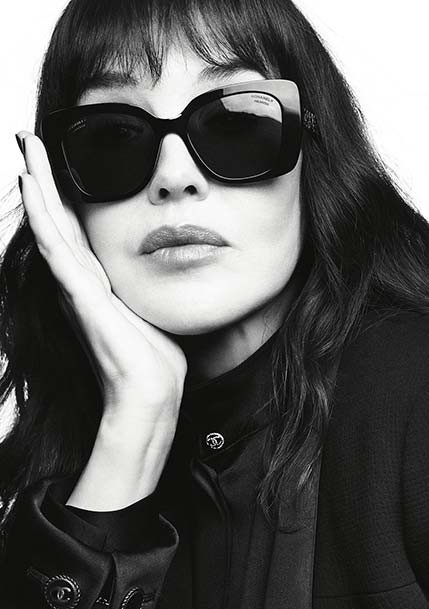 Isabelle Adjani's glasses to stay in her own bubble
Hiding behind her sunglasses, with which she is never seen without, Isabelle Adjani likes to create a sense of mystery. Her passion for tinted lenses goes back to her adolescence and the reason might surprise you: "I started wearing ugly sunglasses at 14 years old. It was a way to stay in my own world. My father always asked me to lower my eyes in front of men, so when my eyes were hidden behind glasses, I didn't have to do that," she told Le Parisien. Her sunglasses also protect her at photocalls: "there's a reason that cameras sound like machine guns" she said. Never seen without her dark glasses, Adjani once said "no-one bothered Jack Nicholson or any rappers with their sunglasses".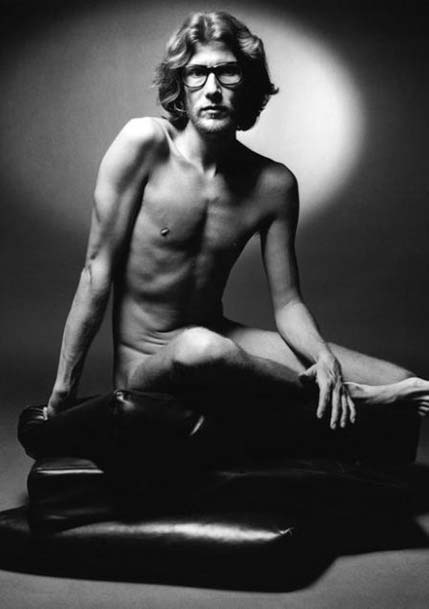 Yves Saint Laurent's glasses to hide behind
Yves Saint Laurent was particularly shy and wanted a big, thick pair of sunglasses to hide behind. To create the perfect pair, he went to Maison Bonnet and asked for an oversized design, going completely against the trends of the time. The tortoiseshell pair they made for him became a part of the designer's image and years later, he posed for photographer Jeanloup Sieff, completely naked except for his glasses, for an image that would became one of his most famous.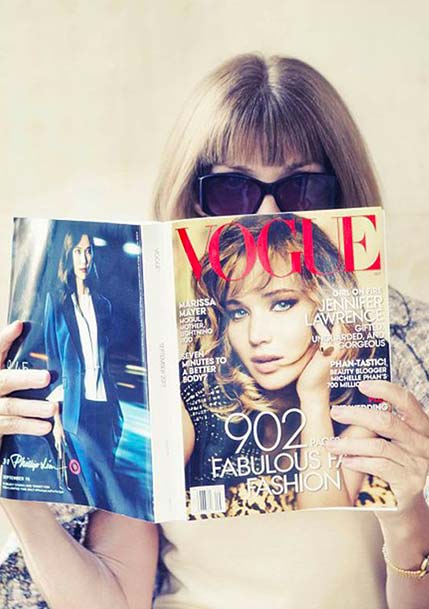 Anna Wintour's glasses that shocked Great Britain
The high priestess of fashion doesn't take her glasses off for anyone, and that includes the Queen of England. At the Richard Quinn show at London Fashion Week in 2018, Anna Wintour shared the front row with Elisabeth II and didn't take her sunglasses off for one single second. This didn't go unnoticed as Twitter lit up with Brits criticising this audacity. But her indifference to protocol didn't seem to bother the Queen who seemed very much to enjoy Wintour and her glasses' company. The editor in chief of Vogue US explained 10 years earlier why she was never seen without her glasses: rather than protecting her eyes from the sun, her lenses are to filter out boredom. "They are really useful for me. I can sit at a show and if I get bored, no one will know. They are my armor." Something to try at the office perhaps?