Tendances
The latest collabs
Every season sees its share of collaborations and this one is no different, with stars like David Beckham and Bella Hadid branching out into eyewear with big names and even establishments like hotel Les Fermes de Marie teaming up with the likes of Izipizi. Read our round-up of what to look out for…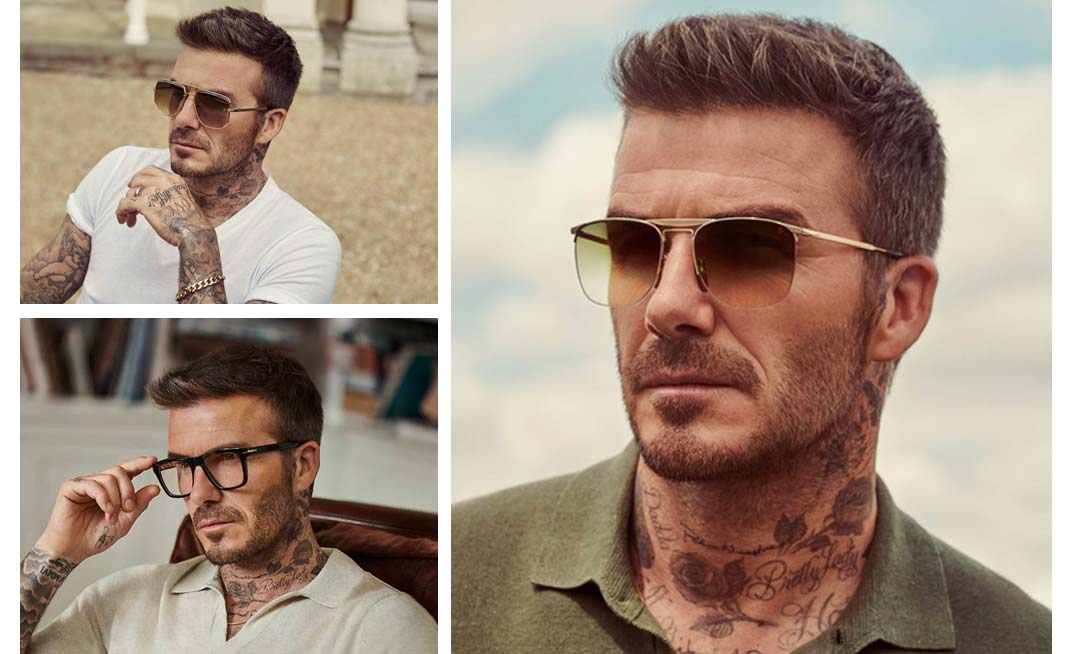 Most hotly-anticipated: David Beckham x Safilo
There are few avenues that David Beckham hasn't explored. But guided by the Safilo design team, the ex-footballer and owner of Inter Miami FC is entering the eyewear market, having ticked off restaurants, fashion and beauty products already.
The new brand, DB Eyewear, was unveiled at men's fashion week in Milan, where his sunglasses and optical frames were very well-received. Despite having Safilo behind him, the ex-footballer has in fact collected glasses for years and knows his stuff. In designing his stylish, British and modern (yet slightly vintage) frames, he looked to the Safilo archives for inspiration, as well as style icons such as Steve McQueen and Paul Newman.
He also showed the designs to his wife to get her feedback, who has her own fashion label and ventured into eyewear long before he did. Even his sons and his father had an input, so expect this collection to cater for all ages.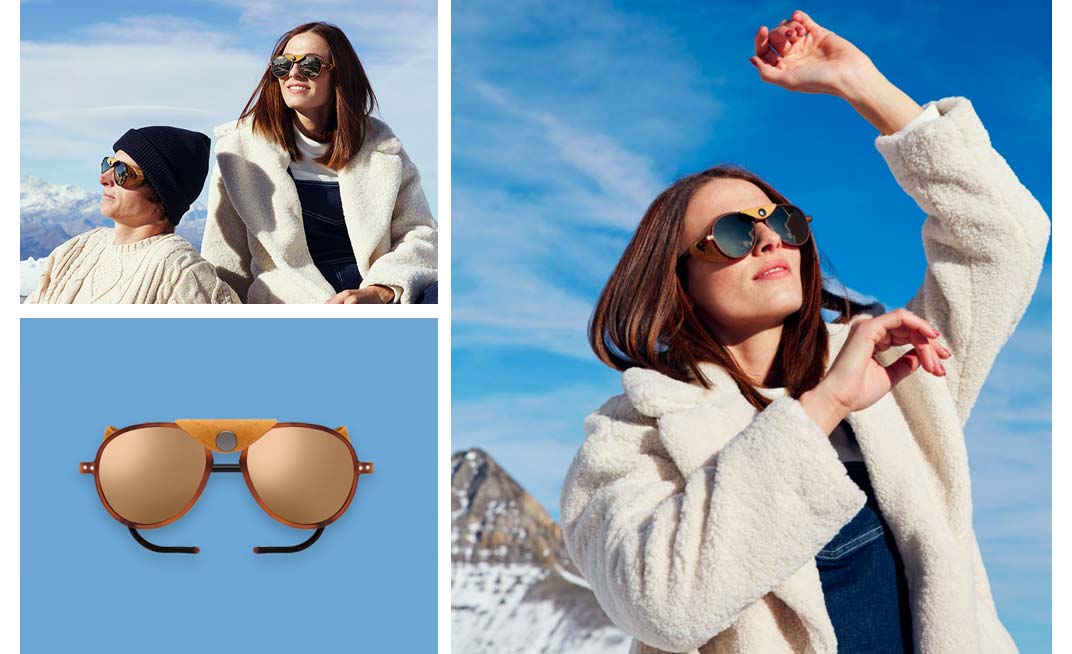 Most lifestyle oriented: Izipizi x Les Fermes de Marie
The Izipizi brand is keen on collaboration. Having previously partnered with stores including Merci and Le Bon Marché in Paris, luxury hotel Les Fermes de Marie in Megève is the latest enterprise being added to the list. Izipizi has reworked its iconic Sun Glacier Plus glasses for winter activities in colors suggestive of wooden chalets and the paneling that decorates Les Fermes de Marie.
Specially designed for use at high altitudes, the original frames in shades of brown, featuring brown lenses with hints of gold in them, called to mind cozy log fires. Now with stylish "chamois leather" effect details, the latest version available from Izipizi stores, the Izipizi website and the hotel in Megève promises to put the perfect finishing touch to your ski wear.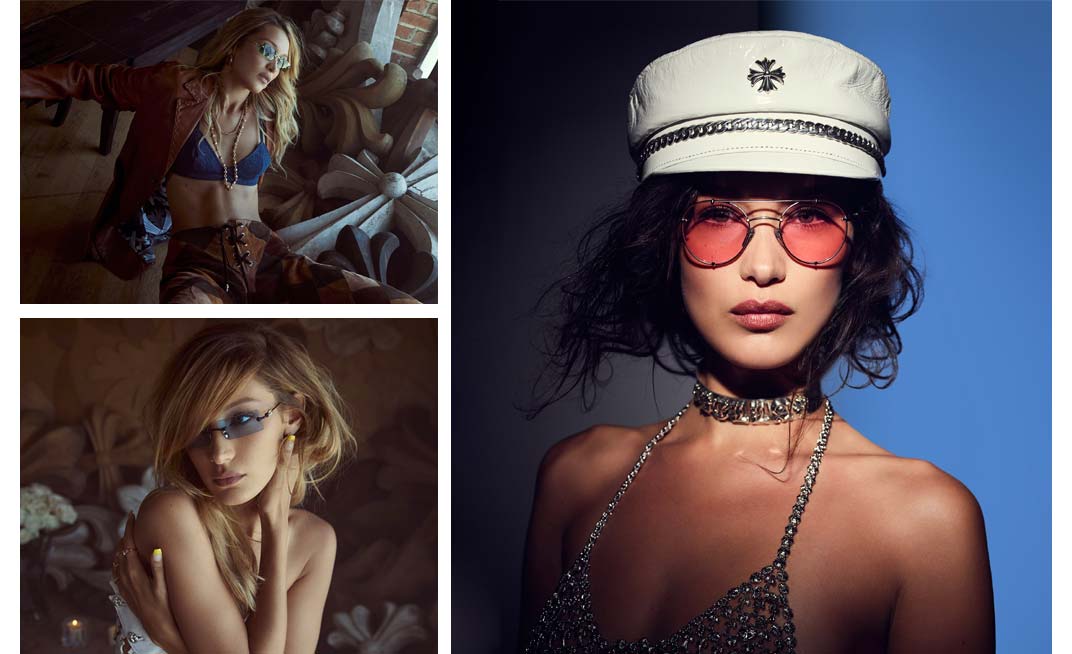 Most luxurious: Chrome Hearts x Bella Hadid
Rarely off the catwalks in recent fashion weeks, one of the most in-demand models has teamed up with the Chrome Hearts brand (with which she has worked closely for years) to launch her own eyewear collection, called "Hellz Bellz". The distinctly 00s inspired rectangular sunglasses are available with blue, pink, black or green lenses, while optical models of the same shape and diminutive size come in other colors.
Bella also featured as muse in the brand's sizzling spring-summer 2018 campaign, posing alongside Jordan Barrett to model jeans, jewelry and – even then – some very stylish Chrome Hearts glasses.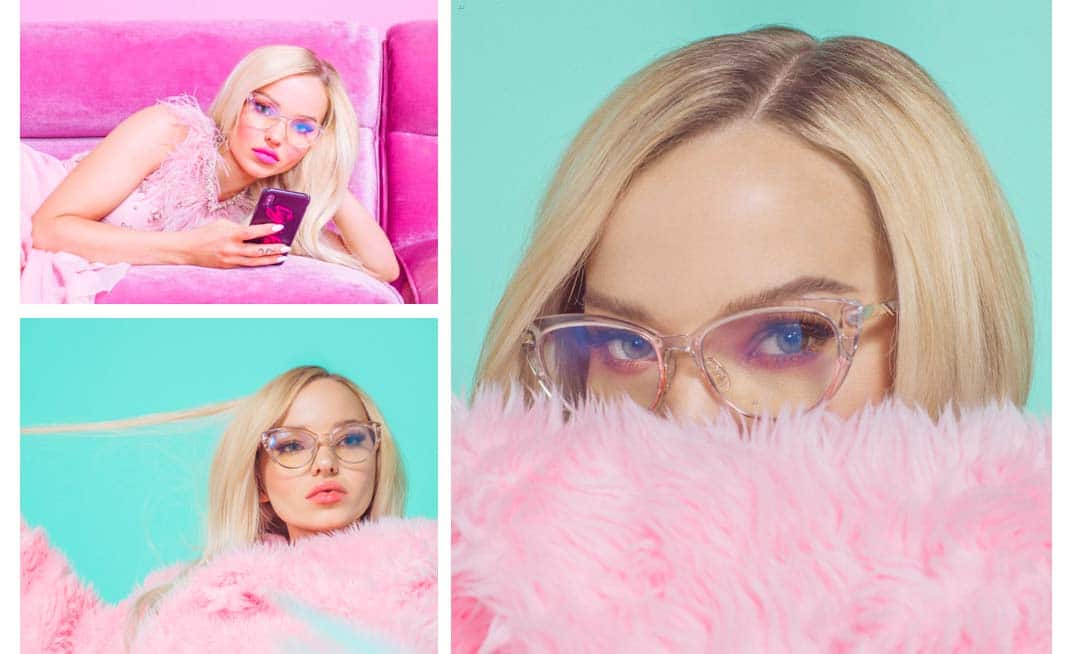 Most fun: Privé Revaux x Dove Cameron
Following in the footsteps of actress Ashley Benson, Barbie-esque actress and singer Dove Cameron is the latest star to collaborate with the fashion-forward and affordable California-based eyewear brand, one that many celebs have been seen in themselves (think Billie Eilish, Matthew McConaughey, Heidi Klum, J-Lo, Camila Cabello, Common and Jamie Foxx). Her collection for Privé Revaux is distinctly girly and comprised of four designs, ranging from the butterfly shaped to the tortoiseshell, via pink frames and blue lenses. Hidden on the inside, Dove has even added some secret messages for those wearing them. Fans of Hollywood glamor will not be disappointed, while Millennials will go wild for the Insta-friendly aesthetic.