Tendances
Quiet Luxury: How Glasses Redefine High-End Fashion
For a long time, the fashion world has been obsessed with bold frames boasting XXL logos, bright colors, and sparkling materials. Clearly exhausted by this extravagant display, many industry players and lovers of fine clothes have decided to go against the grain by discreetly bringing back an aesthetic that is more neutral, more elegant, but just as high-end: Quiet Luxury. But how can you jump on this discreet trend that has everyone talking? EYESEEmag is here to explain everything and reveal its selection of QL frames.
Gone are the days of exuberance; it's time for a little sobriety! Over the last few seasons, we've seen a resurgence of timeless looks relying on the ideal wardrobe basics, all combined with luxury fashion houses' trademark quality.
This trend champions classic colors, impeccable cuts, clean lines, and premium materials. Quiet Luxury is an attitude that says an outfit doesn't need to shout about luxury because it emanates from it naturally. Icons of this movement include Sofia Richie Graine, Mary-Kate and Ashley Olsen, Gwyneth Paltrow, and even Princess Diana – an eternal source of inspiration for fashion fans.
But which brands are offering this back-to-basics trend? And which glasses embody it best?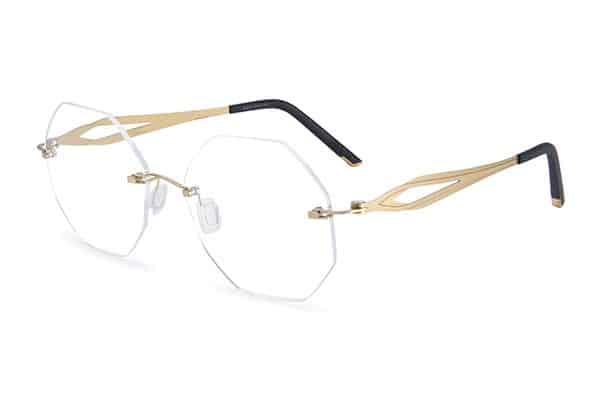 Pierced-lens glasses by Minima
If there's one style that's whispering in Quiet Luxury's ear, it's pierced-lens glasses. And why? Because these pairs combine minimalism with cutting-edge design, as seen in the lightweight sophistication offered by French brand Minima.
The shapes are geometric, hexagonal, but above all enhanced by temples with intricate gold curves. A trend defined by details that reveal the quality guarantee of expert know-how.
Available here.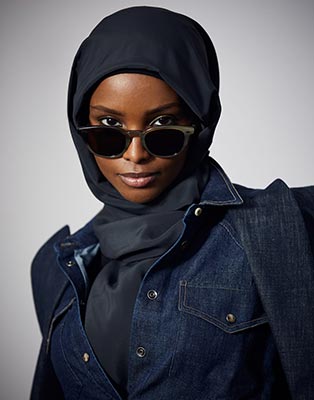 A neutral palette by Brunello Cucinelli
This one of the most popular labels among aficionados of discreet, refined style. Its aim is to offer understated, elegant, premium pieces to create chic aesthetics, without trying too hard. And what could be better than glasses to complete your look?
Among the selection, you will find this model with its unmistakable shape made using horn. A fine material with a natural hue that once again implies the product's exceptional quality instead than showing it off.
Available here.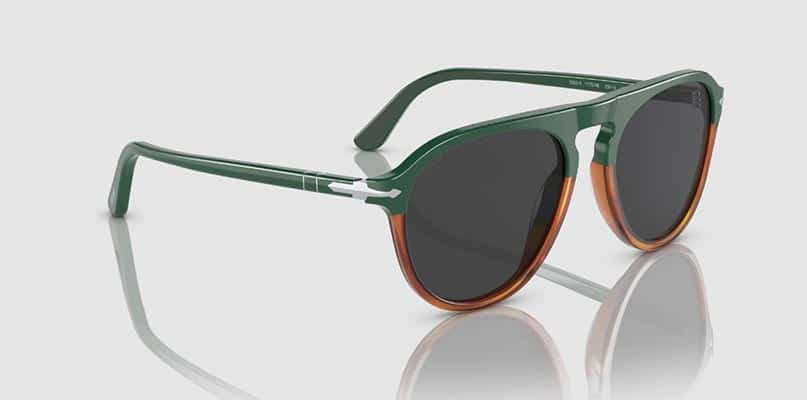 Perfect basics by Persol
The most important thing to remember when looking at the styles in this new movement is to always go back to the classics. A cult pair designed by an iconic eyewear house will always turn heads.
Persol products are therefore ideal, and one of their signature frames is the pilot shape (of course). Inspired by the 1970s and handcrafted with impeccable lines to suit every style, it guarantees a perfect look!
Available here.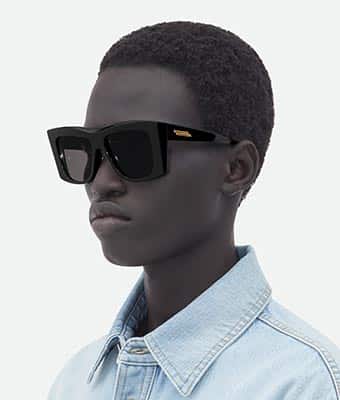 Bottega Veneta, the brand that whispers its name
The Italian brand made a storming comeback in 2018 thanks to the vision of Daniel Lee, its former artistic director (who has since been replaced by Matthieu Blazy). The company's recipe for success is simple: breathe a touch of modernity into timeless creations.
The result is ultra-luxury pieces that don't need to be flashy to stand out. Case in point: these oversized black glasses that have the advantage of being easy to slip on at the slightest opportunity, revealing an enigmatic logo that only those in the know will understand.
Available here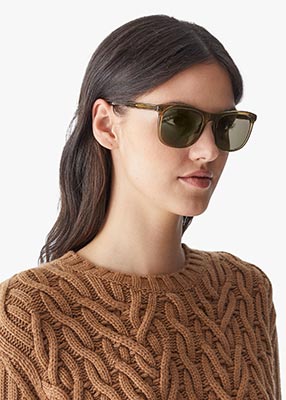 Gentle chic by Loro Piana
Loro Piana is just one of the labels that Quiet Luxury enthusiasts have embraced without question. Renowned for its exceptional knits and premium raw materials, Loro Piana is now extending its vision to include a multitude of products, including eyewear.
Once again, we find a range of almost universally appealing models, such as the Traveller. Its transparent green color and mixed shape make it an essential accessory for putting the finishing touches to a chic look. Pair your glasses with your jumper, and you've got a perfect, simple, matching style.
Available here.
Rewritted by Alexander Uff