Tendances
On-trend Frame Shapes to Set Your Sights On
Just as with fashion, design and beauty, eyewear trends go through cycles. The spirit of the times is ever changing and for sunglasses and optical glasses alike, what was in one day can be dated the next. Don't miss our overview of the trendy frame shapes to be seen in this season, if you want to look the part.

Updated aviators
Tom Cruise wore them better than anyone in Top Gun and the aviator style still remains popular today. However, the classics have been updated for 2021; given new proportions and distinctive oversized gold-tone lenses complete with flashy logo to top things off at Versace, while Vehla has opted for pink and tortoiseshell. At Thom Browne, aviators are more square in shape and at Fendi, they're almost mask-like and finished with a bling logo on the lenses. As for Gucci, it has given some of its styles a more daring and very 70s psychedelic feel with a slimmer shape and reworked others with a bold snake print. And of course, Ray-Ban's basic black aviators never go out of style.

Cat eye shades
As seen on Kate Moss, Meghan Markle and Rihanna… not to mention Audrey Hepburn and Marilyn Monroe in their day, this style is one that has real star quality. You can count on cat eye glasses to create an original, retro feel in an instant. Just the right amount of quirky, they are bang on trend this spring and summer season. Whether you look to Miu Miu, Emporio Armani, Saint Laurent, Ralph Laurent or Zadig & Voltaire when shopping for your own, there are options around to suit every budget, including some by smaller ready-to-wear labels like Na-Kd and Asos. To each, her own cat eyes!

Vintage vibes
Round, thick framed glasses like Le Corbusier and Jacques Chirac used to wear have been some of the most sought-after styles by men in recent months. French personalities from the 70s and 80s are the inspiration behind today's fashion, both in terms of fabrics and frames. At the opticians, we're always on the lookout for eyewear in the style of Jean-Luc Godard and thick black frames reminiscent of those worn by Yves Saint Laurent. FYI, the Parisian couturier's tortoiseshell glasses, just like those worn by Chirac, came from the Maison Bonnet brand, which was also worn by Jackie and Aristotle Onassis, as well as François Mitterrand.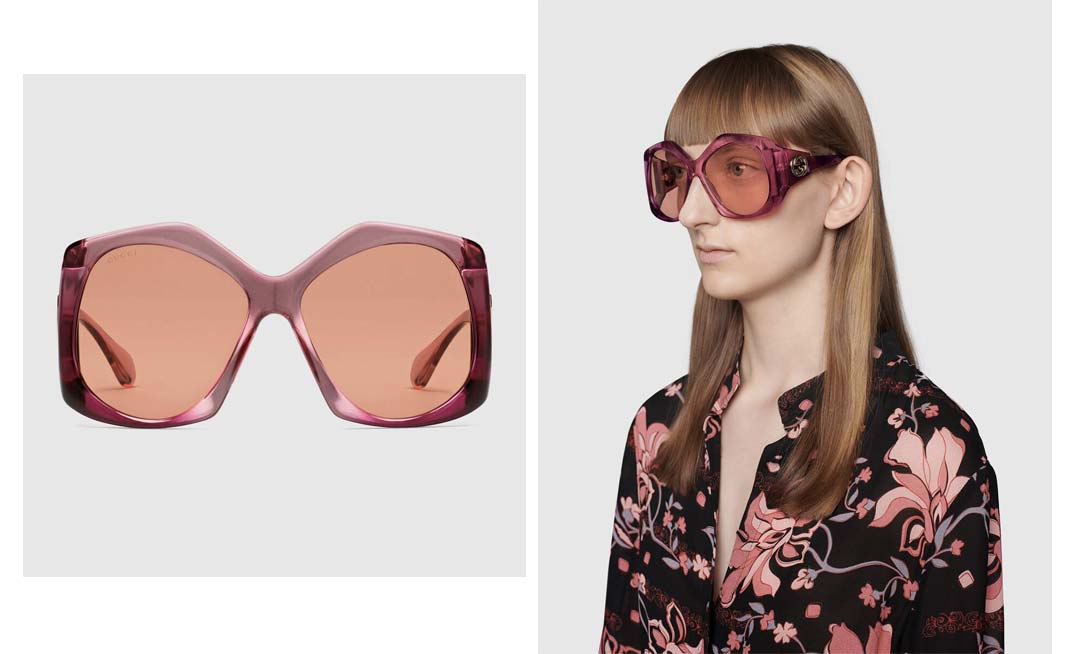 The bigger, the better
While the tiny little glasses from the Noughties, worn by the likes of Bella Hadid and Kim Kardashian, have been popular for the past two years, especially when combined with colored lenses, this season, big frames are back. Oversized 'granny' glasses are now the height of fashion and can help shield you from prying eyes in the bargain. They look decidedly geek chic and when teamed with the obligatory face mask, provide almost total anonymity. You'll find stylish oversized frames at Chloé, Gucci, Chanel, as well as Jimmy Fairly. As long as they're oversized, anything goes – round, hexagonal… any quirky geometric shape, in fact.
Written by Eleanor Fullalove