Trends
La Shaperie: the Face Shape Brand Rewriting the Rule Book
Here's a brand that is completely unique. In 2013, Hedi Hamdi and Jeremy Taltaud opened La Shaperie, combining a barbershop, a hatter and an optician. A closer look at one of Paris's most original concept stores.

In 2008, Paris had seven barbershops. Skills were dying out and demand was dwindling. Fast forward to a decade later, and beards have made a big comeback, are a regular sight on the city's streets and a bona fide trend. Determined to bring real barbers back to France, Hedi Hamdi and Jeremy Taltaud AKA JeyNoName, combined forces on a new project. Hedi is an optician who earned his stripes in New York's luxury eyewear scene, while Jeremy is a consultant and designer at the helm of a Paris creative agency, who knows his way around a beard.
Designed as a real concept store dedicated to the beard, La Shaperie is a barbershop, hatter and eyewear specialist. Launched in 2013, this new-generation concept is the image of its founders: simple, innovative and original. And it's very now. With face shape specialists who wield the razor and scissors just as well as they advise on frames and hat shapes, here, it's all about keeping things in harmony.
The advice, expertise and know-how of the beard and hair stylists, and opticians in the team is obviously the store's real added value. Where many barbers stop with a beard trim, this on-trend concept store has positioned itself on the head design market, meaning you can shop for accessories, get a new haircut and have your beard re-shaped under one roof, by stylists who rent their chairs and run their diaries, appointments and clients independently. The celebrity client list is all you need to know: VIPs including Jay-Z, Usher, Joey Starr and Doc Gyneco have all been in.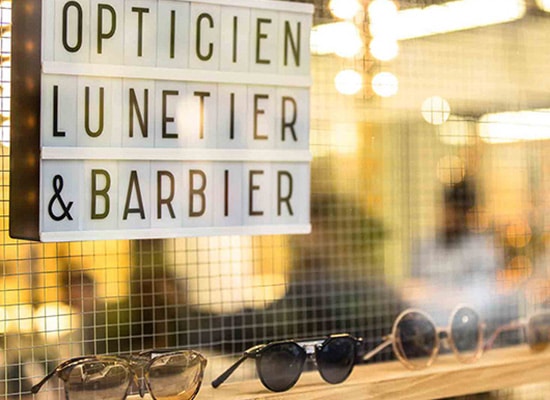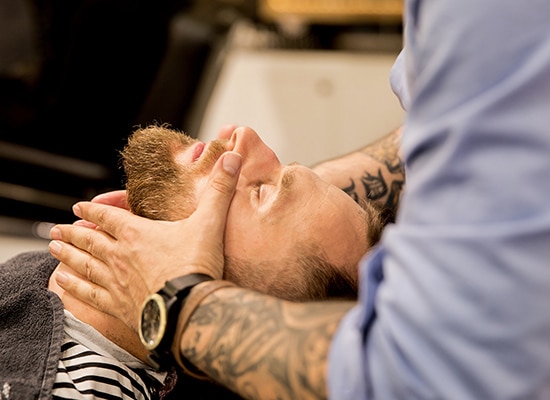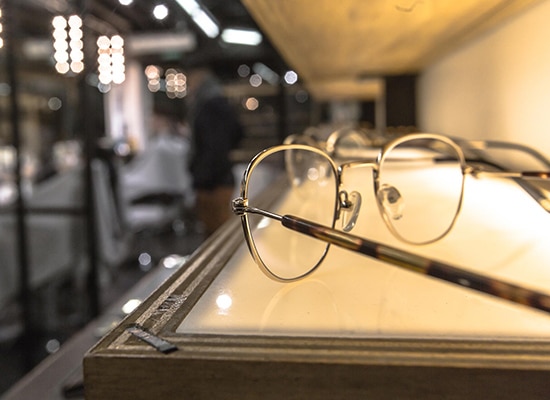 La Shaperie boasts a great edit of hats, caps and glasses from on-trend designers like AM EYEWEAR, Coco & Breezy, Edwardson and Kaleos, for a total of no less than 700 different pairs including one-off pieces that are the fruit of their own labors, designed in collaboration with big brands in their workshop. For eyewear, the trained opticians offer the same services you would expect anywhere else, the main difference being that a team of skilled face shape specialists are on-hand with advice on how to hone your style.
With such a high-quality offering, La Shaperie is now a well-known barbershop that's universally loved in the French capital. With services for women and children as well, it's a warm and welcoming destination that has seen great success since it opened and looks to be going from strength to strength. As well as the main store on Rue de l'Arbre-Sec (1st arrondissement), the brand also has two others: rue Saint-Martin and inside the Bon Marché department store. A cut, whether for men or women, is €30.