Tendances
Thierry & Leonard Lasry
What is more intimate than seeing things through someone else's eyes? Inspiration, anecdotes, advice and insider addresses from the Lasry brothers as we don their glasses for a trip through time and space.
Interview
Could you introduce yourselves in a few words?
Thierry: Thierry & Léonard Lasry de la marque Thierry Lasry. Je suis le designer. Ensemble, nous formons un tandem et dirigeons la marque dans sa globalité, de la partie artistique à la partie business.
Thinking about your current inspirations and recent discoveries, could you share:
A city?
Thierry: Miami. I live in New York and a dream beach that's just a two-and-a-half-hour flight away is hard to resist! It's become my favorite destination for a long weekend.
Leonard: Paris, always and forever. Even if I love to travel, I am always happy to come back to the Paris that inspires me so much. And in 35 years of existence, I still don't know the whole city!
A period?
Thierry: The mid-1980s. Lego, Playmobil, Depeche Mode, Grace Jones, George Michael, Public Enemy, Thierry Mugler, Claude Montana, the Memphis movement, bandanas, Brazilian bracelets… what else?
Léonard: For the late 1960s to the late 1970s. that characteristic orchestral pop music, then the arrival of the disco soul that I love, then disco itself. Scott Walker, Françoise Hardy, Michel Colombier, Patty Pravo, Sister Sledge, Grace Jones… The designer David Hicks, the iconography of the press and advertising from that period.
An artwork?
Thierry: Future Relics by Daniel Arsham. I collect them and am totally fascinated by each one.
Léonard: All of Françoise Sagan's books. Her body of work, her novels, her stories, her view of life and society.
A pair of glasses?
T: The WAVVVY, as a concentration of the Thierry Lasry touch, very clean, immediately identifiable design, lots of detail and real expertise with acetate.
L: The POTENTIALLY, my favorite glasses since last year. It's one of our first metal designs, I love the idea that Thierry Lasry is not only identifiable by a material – acetate – but by a line, a recognizable look, a specific design that's both retro and futuristic.
An Instagram account to follow (not yours)?
Thierry: @petefallon. He's my favorite cartoonist and his take on US politics is irresistibly funny and well-drawn.
Léonard: @snoopygrams. The official Snoopy account is updated daily with sketches that always make me smile.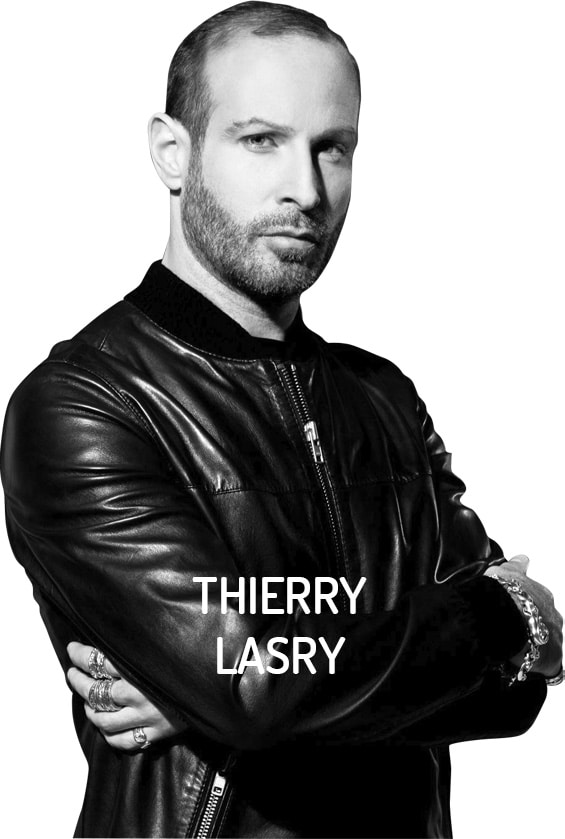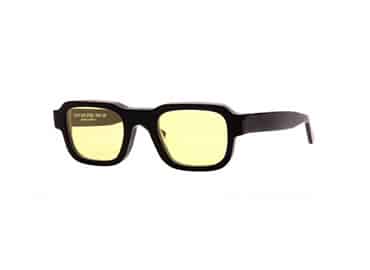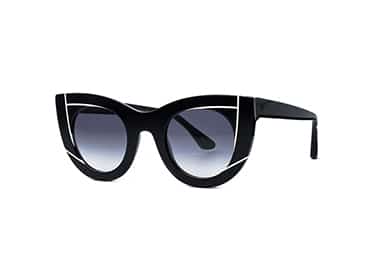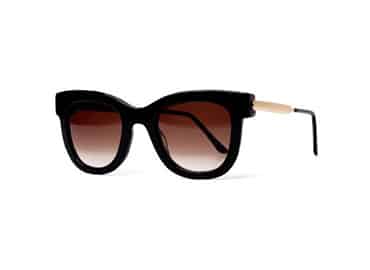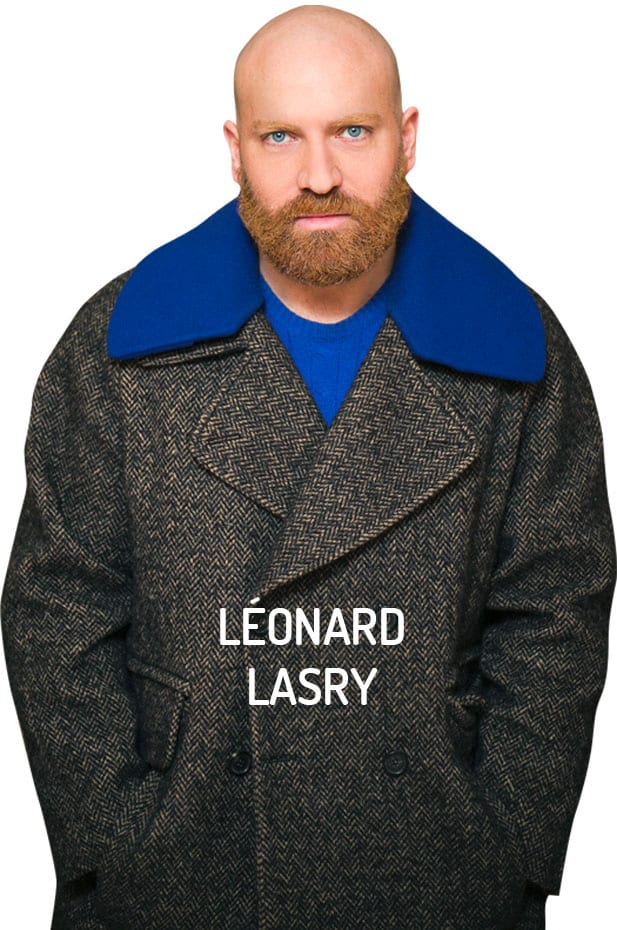 Your favorite addresses?
Thierry: In Paris, Café de Flore, Brasserie Lipp, Bar des Prés, La Grande Epicerie and the Meurice for Tea Time. In New York, The Grill & The Pool (two adjoined restaurants), The Lobster Club, Nur and of course Sant Ambroeus Soho.
Léonard: In Paris, Marcello, Récamier, Café de Flore on the Left Bank and Maison Plisson on the Right Bank. Also, Page 35 in the Marais does my favorite crêpes.
A Thierry Lasry story?
Thierry: The brand was just three years old when Sarah, the incredible creative director at colette, asked me to create a pair of glasses for a DC Comics super-hero for their 75thanniversary. Thierry Lasry ended up alongside Balmain, Lanvin and Karl Lagerfeld in the first of three windows that we had at Chez colette.
Léonard: Being excited to work on the Thierry Lasry music video, MILKY WAY, with photographer-filmmaker Ali Mahdavi. We were about to release a new family of acetate glasses with metallic inclusions that were very Eighties (like the BUTTERSCOTCHY). For the first time, my two main activities came together: the Thierry Lasry brand and my work as a music composer/producer, when I wrote the song for the collection.