Focus
Choosing your glasses: 4 things to look out for that most people forget
Style is often the first thing we look at when choosing glasses but there are certain other key things to lookout for: comfort, shape, material and quality. Read on for our fool proof guide to choosing the right pair for you.
Partnership
Choosing a new pair of glasses is no small task. It's important to find frames that match your personality, but that's not the whole story.
How they feel after wearing them for a long time is just as important as what they look like, as well as the health aspect. Don't forget that your glasses are above all a piece of medical equipment and have a direct impact on the quality of your vision and therefore your daily life. A badly chosen model, one that's too heavy or one that's too tight, will quickly become an irritation in your daily life.
To be sure of making the right choice, we've put together this guide to the most important things to check, things that are often forgotten. Don't forget that your optician is there to help and advise you so ask any and all questions you have. And most of all, take your time. You'll be spending a lot of time with your new glasses, so it's important you get on!

Choose the right material
The material your glasses are made of is more important than it seems. Each material has its own characteristics so taking a closer look at this is an easy way to know what you can expect from your future frames. Glasses made from plastic can be a little more accessible and come in a large variety of shapes.
On the other hand, the quality is not always as good as with other materials as designs can be prone to breaking and can become discolored by the acid when you transpire. Wooden frames can create an authentic look but as well as being quite heavy, they can also be fragile so handle with care.
Metals have a large range of qualities with the king of them all being titanium. Particularly robust, it is renowned for its ability to resist shock, falls and a large range of temperatures. By mixing with different metals to create alloys, it can be made flexible so that the temples don't bend out of shape or snap.
In fact it's a metal widely used in aerospace engineering so you know it's to be trusted, and being hypoallergenic means you'll avoid any risk of irritation or itching, especially if you have sensitive skin. If you go for frames made from this material, look for Japanese titanium which is reputed to be the highest quality and the purest in the world. Japan also happens to be the most highly renowned producer of titanium glasses.

Choose frames that are comfortable
This is without any doubt one of the most important criteria to consider when choosing glasses. On your nose from morning to night, it is essential that they don't start to annoy you.
It's easy to say but in reality, how do you know whether a pair of glasses will be comfortable all day when trying them on for the first time? One of the most important things to consider is the weight of the glasses: the lighter they are, the more comfortable they will be to wear.
A pair that's too heavy will give you those red marks on your nose, press down on your eats and might even lead to headaches by the end of the day. In short, they're to be avoided.
Look for super-light materials like titanium, a super-strong yet feather light material which creates glasses that are both light and flexible.
To give you an idea, titanium frames weigh around 50% less than those made from plastic or metal. All this to say, you don't need to put up with red marks and uncomfortable frames anymore.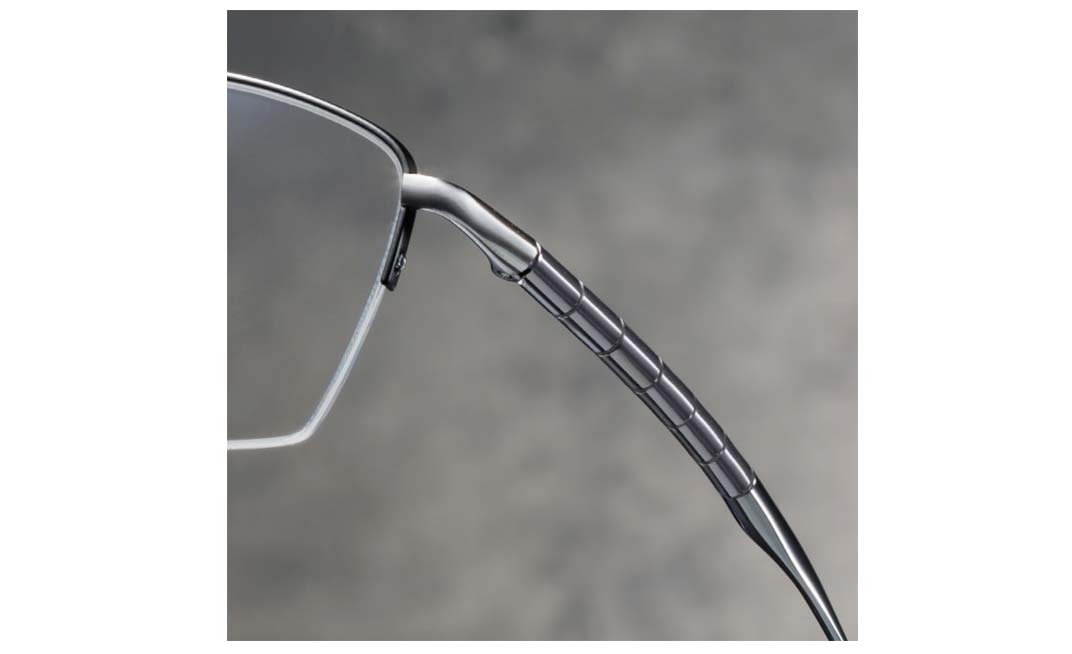 Pay attention to durability
So that your glasses stand the test of time, pay close attention to the quality and durability of a potential new pair. To discern a design that will endure from one that won't, look at how well the frame has been made, as well as the material.
Here again, titanium stands out for its anti-corrosive properties and its ability to resist external aggressions like pollution, the acidity created when you transpire and even salty sea water, all without the slightest stain or discoloration. The time you need to spend taking care of your glasses will be next to nothing while their life expectancy is extremely long.
Now you're equipped with the keys to choosing glasses that are adapted to your needs, you'll understand why it's so important to look more closely at how they have been made and what they are made of before making any decisions. After all, what is more important than comfort and durability? And now you'll know how to find it.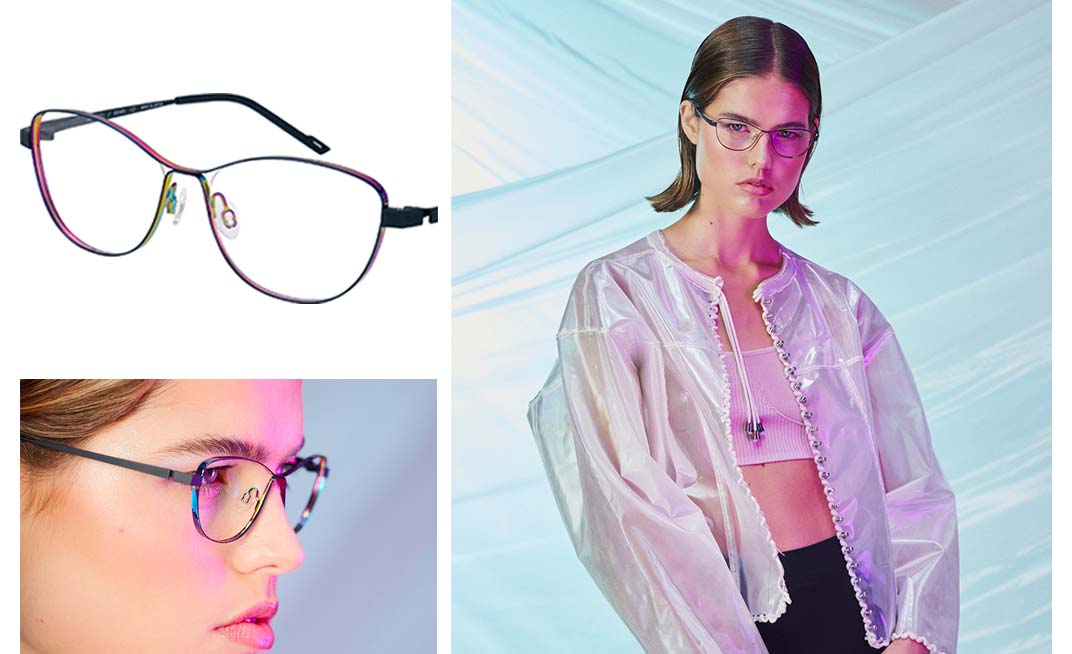 Where can you find quality titanium frames?
Light, flexible and robust, titanium frames are renowned for being super comfortable, making them perfect for sporty types looking for solid frames. As well as these technical qualities, titanium allows designs that are elegant and colorful.
If you're on the hunt for a pair made from this material, take a look at the designs by Charmant, the world leader in titanium glasses. This Japanese group is an expert in the material, renowned for using the highest qualities hand in hand with specialized Japanese skill. Charmant has styles to suit all tastes and needs with several collections: Charmant Titanium Perfection with its timeless and accessible designs, Ad Lib and its colorful frames, Line Art with each pair like a jewel, and Charmant Z with its high-tech models. Lovers of high-design and light frames are sure to find something they love in the Charmant by Caroline Abram collection, designed in collaboration with the Parisian designer.
Find Charmant's titanium frames at your preferred optician!