Focus
FIAC 2019: Iconic Glasses from the Art World
With the FIAC art fair in Paris coming up, we took a closer look at the glasses immortalized by artists through history. Flashback to the glasses that went cult.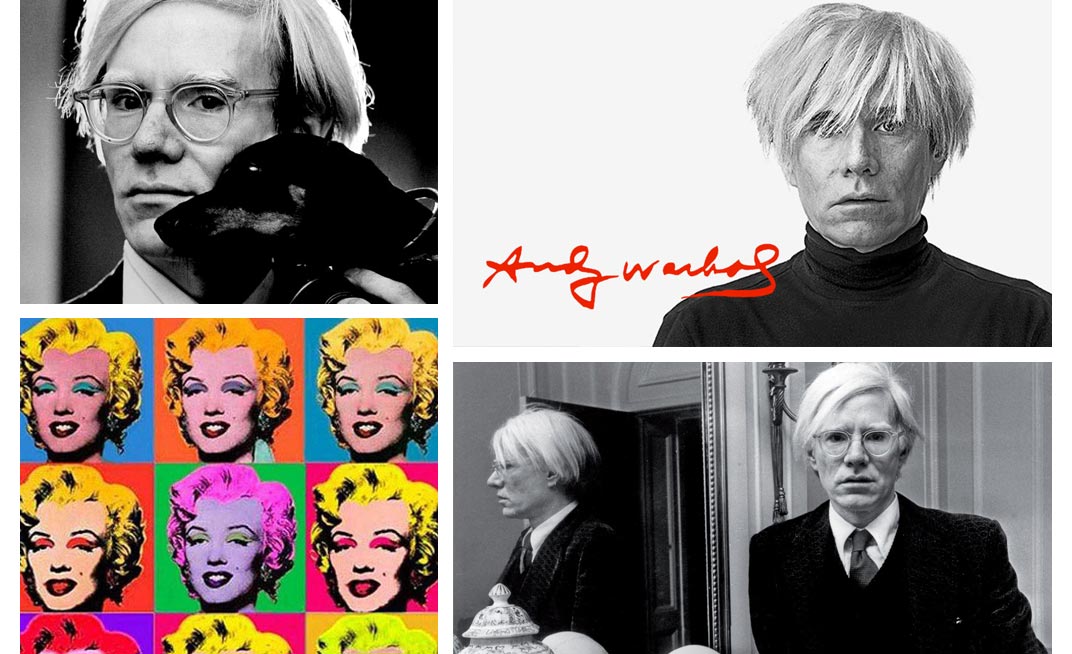 Andy Warhol, or The Art of Seeing without Being Seen
In his book The Philosophy of Andy Warhol, he criticized the way that glasses homogenized everyone by making their vision perfect. But just like his platinum blonde hair, white shirts and black clothes, glasses were a big part of Andy Warhol's brand image. He liked big spectacles and sunglasses that masked his face and as an artist, he cut no corners when it came to originality. The thick, transparent arms on his spectacles are now the stuff of legend.
Andy Warhol often wore very 'New York' glasses by Moscot la Miltzen, and was almost never seen without them,  even on nights  at the celebrated Studio 54, or events at the Factory, where the walls were covered with aluminum foil which created a strong, silvery light inside. Dark glasses protected with father of Pop Art in his shiny creative home, allowing him to overcome his shyness in groups of people. Andy liked the stars that he questioned for his magazine, Interview, but he didn't like people looking at him.
Get his style, with frames from Mikli, one of his favorite brands. In 2017, Retrosuperfuture worked with the Andy Warhol Foundation to develop a collection of sunglasses with illustrations by the Velvet Underground founder. Fans should keep an eye on resale sites.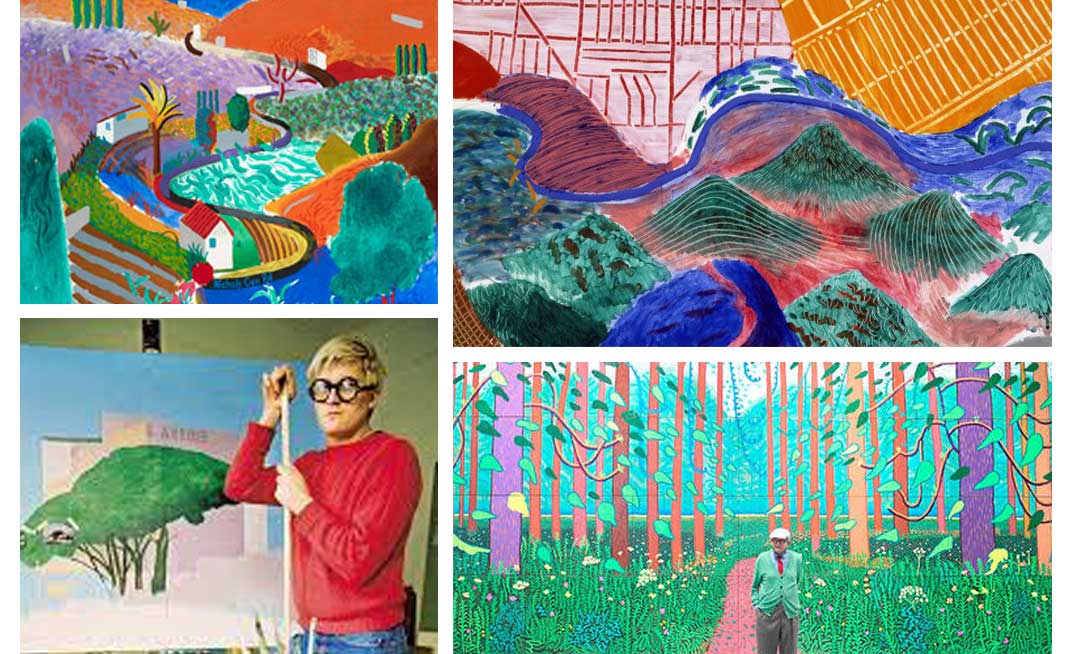 David Hockney: A Bigger Splash of Color and Shape
His best-known work, A Bigger Splash, inspired the name of a sunglasses collection from Etnia Barcelona (Spring/Summer 2019), plunging us into a Californian aesthetic, while Cutler and Gross dived into the archive of glasses worn by the artist in the 1960s. David Hockney's glasses represent a long-running love story and the colorist built an easily identifiable image based around his white-blond hair, bright-colored clothes and an original sense of style which often featured striped polos, grandad cardigans, sneakers with the laces left hanging, multicolored ties and most importantly, round or square-lens glasses. The short-sighted artist wore varied frame styles, often in red, black and silver, at first to look more professional. He seems to love his glasses just as much as his dogs, who are often immortalized in his work. His bold eyewear preferences reflect his avant-garde paintings.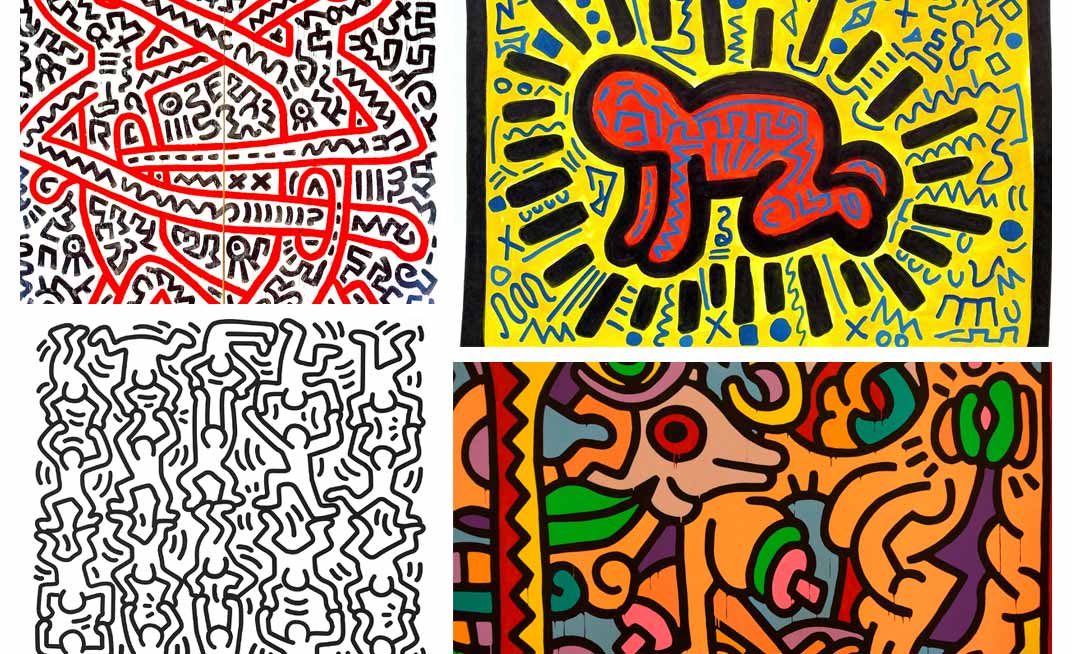 Keith Haring: The Street Art Geek
What would Keith Haring be without his little round philosopher's lenses? The image the artist liked to represent with his self-portraits has become just as well-known as his prolific, graffiti-style stick figures. The contemporary of Basquiat and Warhol crafted a style that is still copied today, pairing his nerdy glasses with streetwear, white sneakers, graffiti-print T-shirts, ripped jeans, striped sports socks and bomber jackets. Since his death, several brands have collaborated with his foundation to celebrate his work and style, including Etudes Studio, Uniqlo, Lacoste, Toms and glasses brand Hawkers.