Focus
My glasses are broken, what do I do now?
You put your glasses on your bedside table before going to sleep. When you wake up, you try and look for them, knock them onto the floor and, being short-sighted like so many others, proceed to walk on them. So what do you do?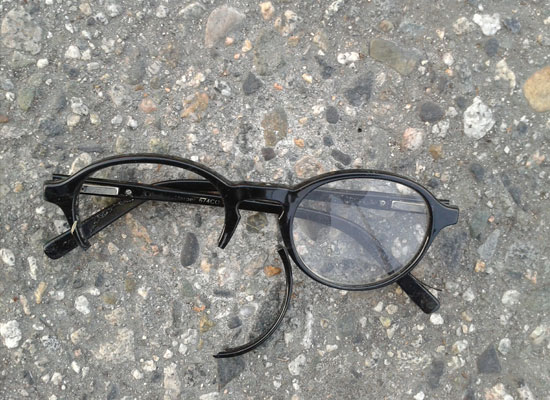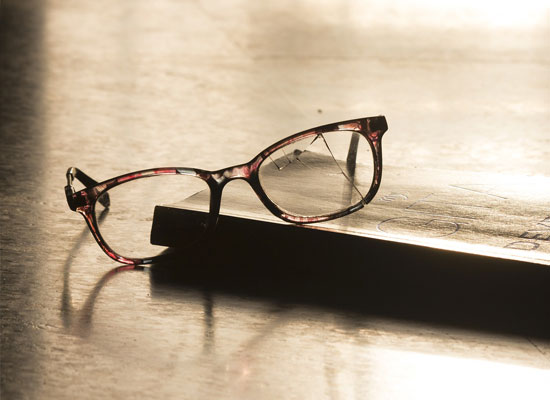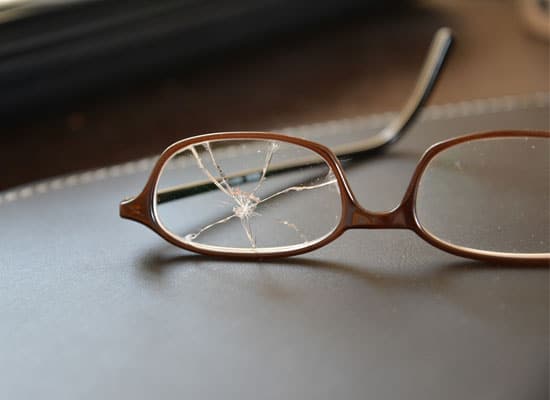 Without them, we see less clearly and whether we like it or not, wearing glasses helps us in our daily lives. The writer Maurice Denuzière once said 'When all is said and done, I like wearing glasses. When I've had enough of seeing people, I can just take them off and everyone disappears'. So when your glasses get broken by accident, it can be a real pain, especially when you have a large correction. So when that happens, what do you do?

1. Choose contact lenses
Sitting waiting in your bathroom cabinet, contact lenses are a real lifeline when glasses get broken. With relatively little chance of getting broken compared with spectacles, and without the frames around your eyes, they are also less cumbersome and offer a wider field of vision. That being said, wearing contact lenses needs a certain level of care and cleanliness to avoid irritations: don't forget to wash your hands before putting them on and taking them off, and most of all, remember to clean them regularly. If you feel like laziness might get in the way, go for daily lenses which can be thrown away each evening after they've been worn.

2.

Get a back-up pair
So you've broken your glasses but don't have any contact lenses waiting in the bathroom cabinet? Then it's time to get our your spare pair that you've tucked away at the back of a drawer. It's this kind of moment that makes you realise what good it does to think ahead and plan for these everyday nuisances that can quickly cause real problems. Don't have a spare pair? Take a (slightly ironic) pqage out of Maurice Denuzière's book: 'the elegant glasses-wearer shouldn't think of her glasses as an artificial limb but as an accessory. She should have a range of designs to suit every outfit, style and circumstance, for sport, shopping or for the evening'.

3.

Wear an old pair
If you don't have a spare pair or any contact lenses, don't panic: there is one last solution before you have to go to the optician. We're not suggesting you tape your frames back up (unless it's your last resort), but rather digging out your old pair. Ok, they might not be trendy anymore, but if they are adapted to your vision, there's no need to wait for your current pair to be fixed.

4.

Go to the optician
If you've exhausted all of the previous options, you've got no spare pair, no contact lenses and no old pair you can wear, you've desperately given the sticky tape a go but in vain, then it's time to seek professional help. Trying superglue is only going to make things worse so head to your optician and find out whether your glasses can be repaired or if your prescription is still valid, choose a new pair and get in touch with your insurance to find out how much they will reimburse you.