High - tech
Frames: Inside the New Sunglasses by Bose
Known for speakers and headphones, in late 2018 Bose announced the launch of Frames, a line of audio sunglasses. But what will a pair of glasses by Bose look like?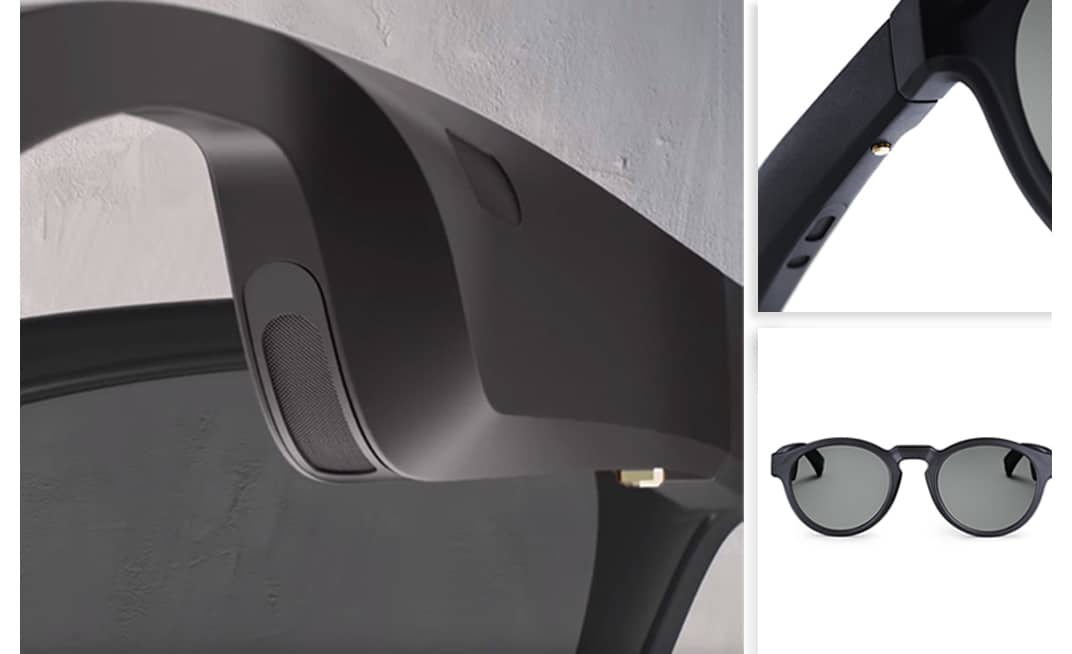 The Bose glasses concept
Thanks to mini-speakers, a multi-function button and microphone all hidden inside the arms, the Bose glasses allow the wearer to listen to music, make calls and access virtual assistants like Google Assistant and Siri. And Bose is very clear on one important point: the glasses are designed so that only the wearer can hear the sound. Reassuring, if you were worried about making private phone calls in the street.
More than just sound: augmented-reality audio
Bose is going a lot further than what sounds like a novel concept. The glasses are compatible with Bose AR, the brand's audio augmented realityplatform and the idea is to associate mobile apps like Yelp, TripAdvisor and Strava. Beyond the technical characteristics, Bose glasses also boast movement sensors that can be linked to the GPS information on your smartphone. Your glasses know exactly where you are and in what direction you're facing, meaning that they could guide you around a new city using sound.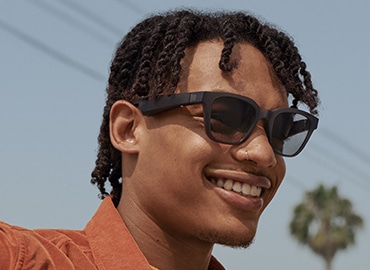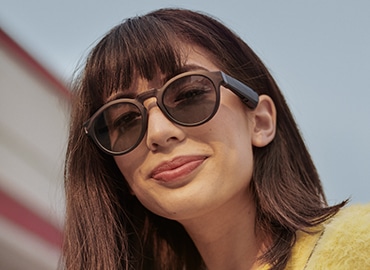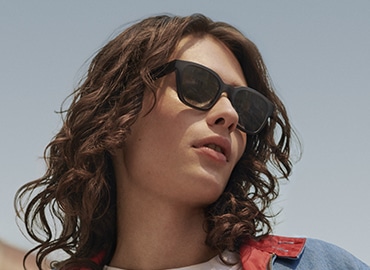 Sunglasses with added sun protection
Frames lenses are uniformly tinted to block up to 99% of UVA/UVB rays. And color choices are simple: all Frames come in matte black only. Two styles are available: Alto, a rectangular, Ray-Ban Wayfarer-style shape and Rondo, with a more rounded form.
With all the different technology involved, you might think that Frames' downside would be weight. But no, they weigh in at 45g. The main weakness is actually battery life, as they only last for 3h30 when in constant use.
Bose has announced a price of $199 and an upcoming release onto the international market. We're staying tuned.
Bose frames